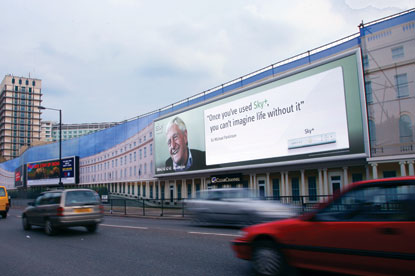 The report, released by ZenithOptimedia today, claims that despite a worse than expected first quarter, the decline is now easing.

It said that it expected global advertising revenues to fall 8.5 per-cent this year to $456 billion, before a small recovery of 1.6 per-cent in 2010.

These signs of recovery are not expected until after the third quarter, when the ad market will bottom out.

However that recovery will not be reflected in the US or UK, with emerging markets like China, which grew has grown its ad revenue this year by 5.4 per cent, and South America taking global figures into positive growth.

According to the figures, internet advertising spend is fairing better than previously expected with forecasts raised from an 8.6 per-cent growth to 10.1 per cent for this year, taking its overall share of the global media spend to 15.1 per cent by 2011.

Meanwhile, spend in all other media is expected to fall, with print suffering the worst.

The report was less pessimistic than figures released by WPP-owned Group M, which predicted a 5.5 per cent decline in ad revenues this year, with an upturn of 1.5 per cent in 2010.