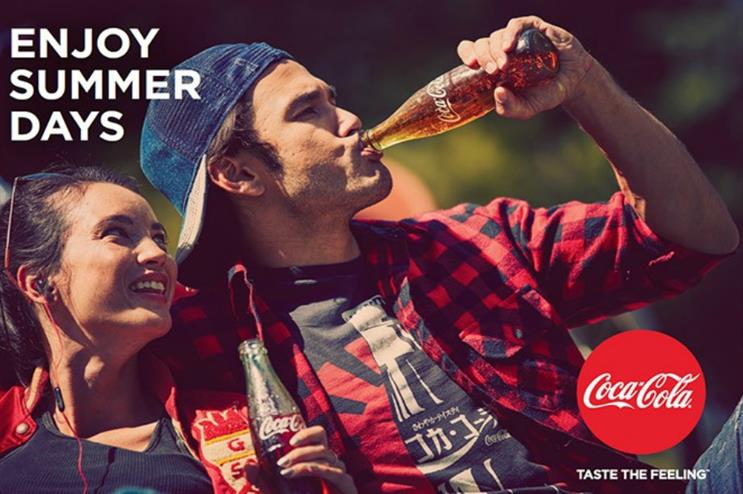 The activity is part of a wider integrated marketing campaign for the summer, which aims to drive reappraisal, build brand love and increase sales amongst young adults during the holiday season, by enhancing the enjoyment and experience of drinking an icy-cold Coke in 'A Perfect Serve'.
Street art murals from Sydney-based street artist Mulga is featuring across urban sites in Sydney, Melbourne and Brisbane and this artwork will also be included on the classic Coca-Cola truck as it travels round the country.
The retro truck aims to deliver 'surprise and delight' moments to Australians on road trips or at events including food festivals, night markets and open air cinemas. With four flavours on board and the ability to serve a combination of 56 different drinks (including spiders with ice cream), the retro truck aims to be a refreshing addition to hot summer days. It will be serving up icy-cold Coca-Cola including Classic, Diet, Zero and Ginger at activations across NSW, QLD and Victoria finishing up in March 2017.
Mulga's art brings to life a kaleidoscopic world where tigers wear diamond sunglasses and gorillas in top hats rule the world. Coca-Cola commissioned the Australian artist's work for the campaign as the brand aims to deliver content that millennials can connect with – content that is genuine, engaging and authentic.
Coca-Cola has also developed a Snapchat lens for its summer campaign, including one to go live on New Year's Day which will allow users to interact with Coke in a new way.
Kate Wilson, Coca-Cola South Pacific IMC manager (sparkling) said: ""There are a number of 'firsts' in our summer campaign this year including the exciting launch of the Coca-Cola AU Snapchat channel. This platform provides us with the perfect opportunity to bring to life the campaign through an impactful, real-time and relevant connection point that resonates with our audience."