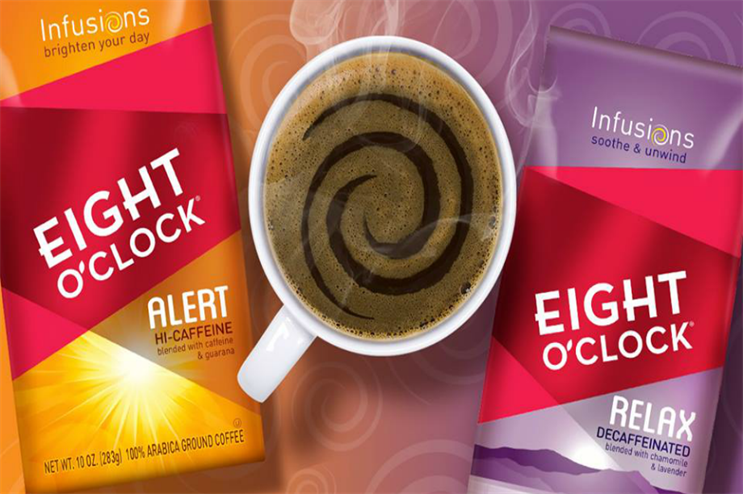 The brand, part of Tata Global Beverages, is showcasing its new coffee Infusions line - crafted coffees that are blended with added ingredients. These include Alert and Relax; Infusions Alert is blended with caffeine and guarana, for a bold, robust hi-caffeine brew while Infusions Relax is blended with chamomile and lavender cuts for those looking for a relaxing decaffeinated coffee experience.
Eight O'Clock kicked off a 10-city sampling truck tour in Houston on National Coffee Day, which took place on 29 September. The tour will offer consumers the opportunity to sample the new Infusions blends and interact with Eight O'Clock Coffee ambassadors at local events and retail stores.
In addition to serving up free cups of fresh, hot coffee, a key engagement component of the truck tour is a branded photo kiosk that invites consumers to snap a selfie with filtered overlays demonstrating why they should break for 'Alert' or 'Relax' before continuing with their day. Consumers can have their photos sent to their mobile devices and shared on social.
The tour will be supported by a digital and mobile media campaign and in-store displays.
Comment below to let us know what you think.