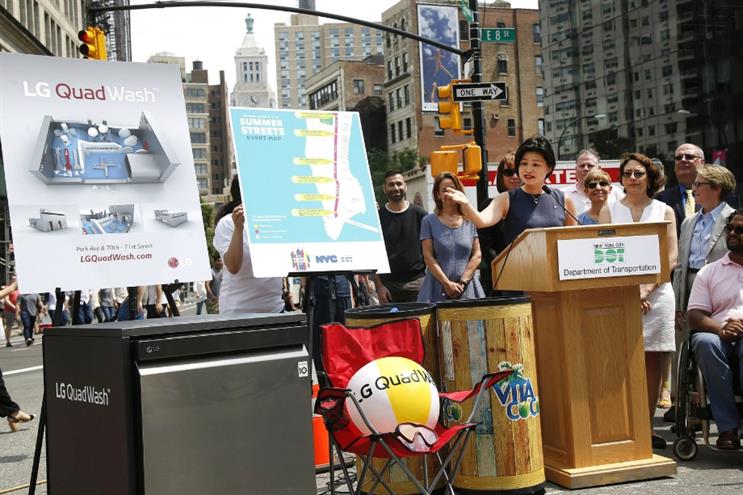 LG's water park will take the shape of a larger version of the brand's latest dishwasher, the LG QuadWash, and is set to span 6,750 square feet. Guests will be soaked from every angle, mimicking the dishwasher's four spray arm technology.
The water park will be located on Park Avenue, Manhattan, and will be open on three consecutive Saturdays - 5, 12 and 19 August. Visitors will have the chance to battle obstacle courses while being continuously soaked by powerful jet streams. There will also be cutlery-shaped slides and hanging glide rails which zoom into pools of water. Each element of the water park is designed to showcase an innovative feature of the LG QuadWash.
Peggy Ang, head of home appliance brand marketing at LG Electronics USA, said: "Citi Summer Streets is the ideal venue to make a splash with our newest dishwasher innovation with the first water park modeled after a massive dishwasher. This summer, we're launching a new line of LG dishwashers with our industry-first LG QuadWash technology that stands apart from the competition because it harnesses the power of four spray arms instead of two, getting dirty dishes clean the first time without ever having to pre-wash or re-wash."
In May, LG hosted an Instagram workshop in London, designed to celebrate the launch of the world's first Wallpaper TV - the LG Signature OLED TV W.
More: Also in May, Bosch unveiled its giant 3D dishwasher installation on London's Southbank.