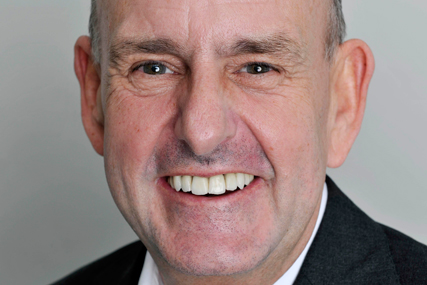 In a provisional ruling the Competition Commission (CC) said the merger of Global Radio and Real and Smooth Limited (RSL), as the company it bought is now known, could lead to higher prices for advertisers in seven areas of the UK.
The remedies proposed by the CC include: a full "divestiture" of RSL; a sale of RSL excluding the London and West Midlands businesses; or a partial sale of local operations where there are competition concerns.
Media Week revealed yesterday that the CC was expected to partially reject the deal due to competition issues in the North and Wales.
The CC found that although advertisers using media agencies to buy airtime on a contracted basis and national sponsorship and promotion would not be significantly adversely affected, the merger would affect smaller advertisers.
In the provisional ruling published yesterday the CC said within the £50m ad market of companies buying airtime directly or though smaller agencies in the seven regions in the North and Wales advertisers could face higher costs.
The areas where the CC found advertisers could lose out include: the East Midlands; Cardiff; North Wales; Greater Manchester; the North-East; the South and West of Yorkshire; and Central Scotland.
The CC rejected the idea of a "behavioural remedy", as floated by advertisers' body ISBA, as it said such a remedy by itself was unlikely to be effective against the concerns it provisionally identified.
Interested parties have until 5pm on 27 February 2013 to comment on the CC's proposals and the CC will continue to engage with stakeholders before making its final decision by 27 March.
In a statement Global Radio said: "It is important to note that as provisional findings, these do not represent the CC's final report, and as such, it would not be appropriate to comment further on these provisional findings.
"RSL will continue to be run separately from Global Radio whilst the CC finalise their review. Global Radio will however continue to represent RSL's national airtime sales, as it has done since 2006."
Bauer Media would be the enlarged Global Radio's main competitor in many of the regions where there is an overlap between Global and RSL and last year Bauer campaigned vigorously against the deal.
A Bauer Media spokesman said: "Bauer Media UK recognises the importance and significance of today's provisional decision announced by the Competition Commission.
"We believe in a vibrant and competitive commercial radio sector which provides listeners and advertisers with a rich choice now and in the future.
"We remain completely committed to supporting the achievement of this goal for the benefit of listeners and advertisers alike and will continue to participate in the CC process."