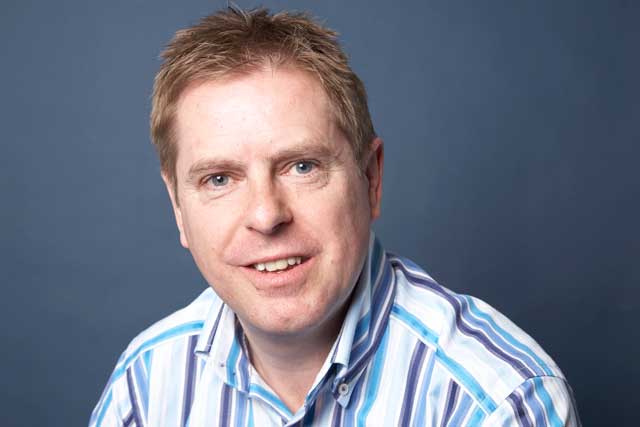 Global Radio is a privately owned business and it likes to keep things in the family. Only the top tier of the management team is allowed to enter the limelight and, even then, not very often. As such, the hunt for a new commercial trading director was very discreet. The trail ran cold until Martin Plant was appointed at the end of last month.
The role will be the first permanent post for Plant since Virgin Media closed its ad sales house, ids, in 2010. Plant, who was the executive sales director there, lost his job along with 100 or so colleagues when BSkyB bought Virgin Media Television and UKTV awarded its sales to Channel 4, leaving ids with nothing to sell.
REPLACING CHALMERS
Plant will replace Ed Chalmers, Global Radio's sales director, who emerged as the surprise choice as Channel 4's trading director in January. Although a respected trader, Chalmers has no experience outside of radio. Moreover, the possibility that the ex-ITV sales director Gary Digby (who consulted at Global Radio before Channel 4) had a hand in the poaching of Chalmers is said to have gone down badly at the radio broadcaster.
For what it is worth, Digby says Chalmers' appointment came as much a surprise to him as it did to everyone else. Plant starts in May and there will be a period of cross-over between himself and Chalmers, although Global Radio declines to confirm exactly when Chalmers will move on.
Despite the change in job title, Plant's role will mirror that of Chalmers. He will have responsibility for all on-air and digital display ad sales, working alongside Stuart Mays, the director of commercial strategy, and John McGeough, the commercial operations director. All three will report to Mike Gordon, the managing director, commercial.
Nick Theakstone, the chief operating officer at Group M, is said to have suggested Plant for the Global Radio job and the recruitment process moved from there. Gordon says he is "thrilled to have someone of Martin's calibre and reputation" join the team. "Martin's expertise will be invaluable as we continue the rapid growth of our commercial business," he explains.
Plant is equally gushing about Global Radio. "I have admired the management team at Global since they created the company," he says. "And I'm excited about working with the team that has been the sales team of the year two years running."
Global Radio's gongs include Cross-Media (in 2010 and 2011) and Radio (2011) Sales Team of the Year at the Campaign Media Awards, as well as Media Week's Sales Team of the Year in 2010 and 2011.
A proud father of two, one of whom is an airline pilot, Plant is described as one of the industry's good guys who remembers former junior colleagues who he worked with donkey's years ago. "He was really passionate about our success and took a real interest in people," Andy Atkinson, the trading director at Channel 5 and the former director of sales at ids, says. "He always wants to know how we are getting on."
Plant, who is a keen golfer (he has a handicap of ten), avoids the increasingly outdated stereotype of the arrogant and bullish TV man, maybe in part because he spent the past 13 years at one of the smaller TV sales houses. Plant is described by former colleagues as a "grafter" who helped ids "punch well above its weight" and he was very proud of how hard the salespeople at ids worked to get on the media plan.
"Martin is very experienced, he has lots of good contacts and he's not scared to roll his sleeves up," Azon Howie, the head of trading at Aegis Media UK, says. "All of that will put him in a good position to work in radio because people in radio tend to do better if they realise they need to go out and sell."
HARD GRAFT
Despite being the biggest player in commercial radio (with around 55 per cent of revenues if you include the GMG Radio sales contract - which the company does), Global Radio still needs to graft for its share of overall marketing budgets. That is what agencies cite as one of the reasons behind the success of Stephen Miron, its chief executive, Gordon and Chalmers over the past three years.
In the year to 31 March 2011, Global Radio's revenue declined by 1.9 per cent - an achievement given revenue from COI plummeted 85 per cent. Gordon predicted that revenues would increase by 5-10 per cent during the 2011 calendar year and industry sources suggest the growth has continued into this year.
Although he is not joining a company in trouble, Plant will want to put his stamp on the Global Radio business. There are a lot of chiefs at the company, and corresponding egos, but with his hard work ethic and paternal managerial style, Plant might just get a hole in one.
GLOBAL RADIO TIMELINE
June 2007: Buys Chrysalis Group, the owner of the Heart, Galaxy and LBC brands, for £170 million
October 2008: Buys GCap Media, the owner of Classic FM, Xfm and The One Network, for around £375 million
August 2008: Stephen Miron is appointed chief executive
September 2008: Announces plans to rebrand the majority of its One Network stations, including GWR, Invicta and Fox, into a network of Heart-branded stations
October 2008: Mike Gordon is appointed group commercial director
May 2009: Sells BRMB, Mercia, Wyvern and Beacon in the West Midlands and Heart 106 in the East Midlands to Orion Media
June 2010: Announces plans to halve the number of Heart stations
December 2010: Gordon becomes the managing director, commercial, while Miron becomes the chief executive of Global Group
January 2011: Rebrands the Galaxy network to form the Capital network
March 2012: Martin Plant is appointed commercial trading director.