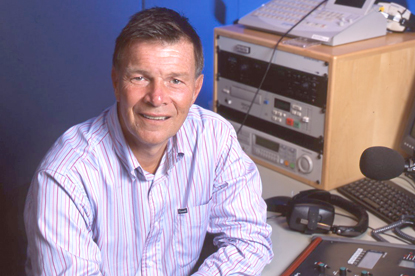 The top ten songs on the new Big Top 40 Show will be influenced by listeners downloading tracks from the iTunes store during the show.

Downloads from iTunes will be reviewed hourly and added to retail sales before the final chart positions are revealed on-air at 7pm.

The show will be broadcast each Sunday from 14 June, from 4pm to 7pm and will be hosted by Rich Clarke and Kat Shoob.

It will be broadcast to more than 141 stations including the Heart and Galaxy networks, 95.8 Capital FM and the Hit Music Network, Bauer's Big City Network, GMG's Real and on DAB.

Richard Park, the director of broadcasting at Global Radio, said: "In an historic move, commercial radio has aligned the UK's biggest chart show with the current music download movement, making the first ever totally interactive chart where the listener decides.
"With 90 per cent of sales in the UK's official chart now being from downloads alone, it's important we reflect the new future of purchasing music, and there is no more significant partner than iTunes."