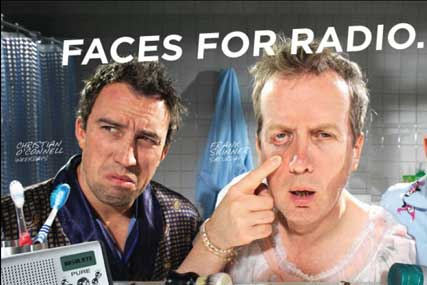 The two radio groups are among the parties involved in talks with Absolute Radio's owner, TIML Radio, about the potential sale of the radio station and music and entertainment company.
Sources suggested that Virgin Group, which last year expressed an interest in buying the business, or relicensing the Virgin name is likely to be involved in the process.
It emerged last month that Jefferies, the investment bank, is working with TIML Radio, part of the Indian media giant Bennett Coleman, on a review of the UK business.
Since the 14 April deadline for initial expressions of interest, it is understood that both Global Radio and UTV Media have held further discussions with Jefferies, which has sought more information about potential bids.
Bauer Media, the owner of Kiss and Magic, is not believed to be involved in the talks.
TIML Radio acquired Virgin Radio, as it was then known, from the Scottish broadcaster STV for £53.2 million in June 2008, and renamed the station Absolute Radio in September 2008.
TIML Radio recorded pre-tax losses of £4.3 million in 2009. The 2009 results, the most recent that are available, also wrote down the value of the business by £7.9 million.
A spokesman for the regulator Ofcom said if Global Radio wanted to buy Absolute Radio, Ofcom would be required to carry out a points test to assess the deal. There would be no issues if UTV Media was to purchase the business.