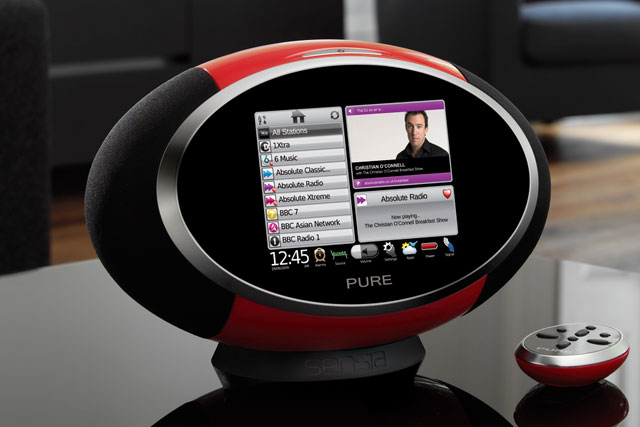 Global, the owner of Capital and Heart, is in discussions with rival News UK to add talkSPORT to its Dax audio advertising platform.
Britain's biggest commercial radio group wants to build Dax into a pan-industry platform for digital audio inventory and outlined its 2019 plans at its annual Dax upfronts at Picturehouse Central in London.
Global described it as a "significant moment for Dax" to have inventory from the UK's three biggest radio groups on the platform.
Bauer, the second-biggest, has already put some of its stations such as Absolute, Magic and Kiss on Dax.
News UK-owned Wireless Group, number three in the radio market, would be experimenting by putting talkSPORT on Dax.
However, it is thought that talkSPORT's sister stations such as Virgin Radio and TalkRadio are not planning to join Dax at this stage.
Ollie Deane, director of commercial digital at Global, used Dax's upfront to "bust" what he called some "myths" about digital audio being a niche medium.
Twenty-six million Britons stream digital audio each week, with the audience coming from a wide demographic mix, and 15% of such listening is now on "smart speakers" such as Amazon's Alexa, according to Deane.
"Screenless devices have achieved significant scale – enough for advertisers to do some really cool, creative, clever things with," he said.
"One of the biggest changes in advertiser behaviour that we've seen in the last few months is brands creating ads for these specific [smart speaker and screenless] devices," Deane said, using a Channel 4 audio spot for Humans as an example.
Advertisers can't use cookies or device IDs to target a smart speaker, but they can still segment a campaign by location, content type or genre and time of day.
Deane said digital audio listening on connected cars such as Tesla models is growing, but the scale is still "quite small".
Dax itself claims 20 million monthly users in the UK, up 18% over the past 12 months, and 165 million globally, following acquisitions in the US and Canada.
The platform has added more podcast content, including a series hosted by self-help guru Paul McKenna, and extended a deal with music streaming service SoundCloud.
Industry observers are watching Global's moves closely because the radio group has recently made a major move into out-of-home by buying Primesight and Outdoor Plus and making a binding offer for Exterion Media.
The triple acquistion will create the second-biggest player in the UK OOH market behind JCDecaux.
Dax made no mention of Global's outdoor plans at its upfronts, although it did cite a combined digital audio and OOH campaign for Virgin Atlantic as a case study.
Stephen Miron, Global's group chief executive, has previously said that Global can see digital OOH has "great potential".
JCDecaux launched its own pan-industry DOOH platform, called VIOOH, in June.