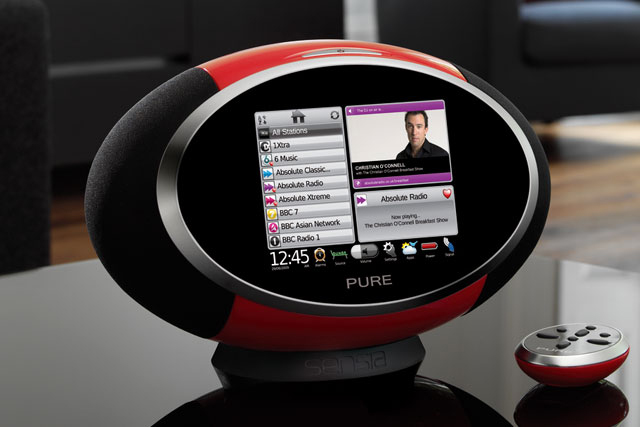 Global, the media and entertainment group, which owns Capital, Heart and Classic, says DAX will offer advertisers a global audio audience of 160m, following the AudioHQ acquisition.
That would make DAX larger than Spotify, which has 140 million users and 60 million of those are paying subscribers who are not served audio ads.
AudioHQ will be rebranded as DAX, which will gain offices in New York, Los Angeles, Chicago and Detroit.
Financial terms were not disclosed but Stephen Miron, group chief executive of Global, said: "This acquisition is a significant milestone as we enter the US advertising market."
Mike Gordon, the chief commercial officer of Global, said: "This is a very big statement for us."
Matt Cutair, the co-founder and chief executive of Audio HQ, will run DAX in the US and Jeff McCarthy, another co-founder, will be chief revenue officer.
AudioHQ has grown 330% in two years and has audio inventory from leading publishers ranging from Major League Baseball to SoundCloud.
AudioHQ reaches an audience of 130 million – quadruple the size of DAX, which reaches about 30 million, including 16 million in the UK, 8 million in Germany and 5 million in France.
DAX, which launched in 2014, is opening offices in Hamburg and Paris as part of its expansion.
"You can imagine how fast we're growing as we're opening as many offices as we can," Gordon said. "It's going phenomenally well."
He added that digital audio advertising was "nascent, if not non-existent" when DAX launched.
Now DAX is a platform for about 190 audio publishers including Bauer, Deezer and SoundCloud and it attracts about 350 advertisers a month.
Gordon is optimistic about future growth, citing research from Gartner that 30% of web browsing could be done without a screen and be voice-activated by 2020 and the fact that DAX can target ads on Amazon's Alexa devices.
Digital audio advertising is still relatively young.
Group M has estimated UK audio streaming revenues could be worth £10m to £12m in 2017 in a commercial radio market worth in the region of £450m.
GroupM said in a report in June that Dax has "ever-improving layers of tech", including "Listener ID", which helps advertisers build out lookalike audiences to target users.
"It is fashionable to have an 'audio strategy' these days," Group M added. "This helps secure radio's place on campaign schedules.
"Reinforcing this is the growing distinctiveness of the analogue and digital audiences, which demands more methodical planning."