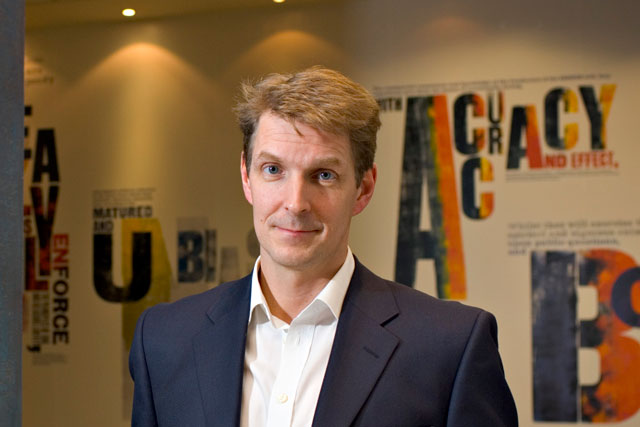 Guardian Media Group's radio adventure didn't last very long in the great scheme of things. GMG Radio, which had humble beginnings as the owner of a station in South Wales around the turn of the century, signalled its greater intent when it beat 15 other applicants to win a hotly contested auction for a regional licence covering the Yorkshire region in July 2001.
It announced its ambitions as a national player the following year when it acquired Jazz FM, a celebrated brand with licences in the London and Manchester areas.
Jazz FM's broadcast network was rebranded as Smooth (confusingly, the Jazz FM brand, now licensed to a private company, still exists in DAB and online) and GMG Radio, as part of a wider diversification strategy at GMG, began an ambitious acquisition and expansion programme, first under the founding chief executive, John Myers, and then under his successor, Stuart Taylor.
GMG no longer appears to have an acquisition strategy - in recent times, it has been selling off assets and circling the wagons to protect its core asset, Guardian News & Media. So last week's deal, in which Global Radio acquired GMG Radio for an estimated £50 million to £70 million, has landmark implications for GMG. It has landmark implications for the medium too - the deal means Global will have a radio ad market share in excess of 50 per cent.
Rivals have called for the competition authorities to investigate due to a potential threat of media plurality. Global has undertaken to maintain GMG Radio as a separate business until any investigation has been completed - but it clearly expects the deal to be rubber-stamped.
Meanwhile, rivals argue that Global has already shown bad faith as regards this undertaking, having allowed the GMG Radio chief executive to depart. The affair is further complicated by the fact that Global's sales division already handles GMG Radio's national airtime spots. And, in that context, media agencies have been quick to signal that they have no major problems with the takeover.
1. GMG Radio's two main network brands are Real Radio and Smooth Radio. Real Radio is a network of stations covering the central belt of Scotland, the North-East of England, Yorkshire, the North-West and Wales. Smooth Radio's heartlands are London, Glasgow, Manchester, the North-East and the Midlands.
2. Global Radio, the UK's biggest commercial radio operator, was built almost entirely by acquisition, first of Chrysalis in 2007 and then GCap in 2008. Its brands include Classic FM, Capital FM and Gold. Global Group is managed by the founder and executive president, Ashley Tabor, the chief executive, Stephen Miron, and the director of broadcasting, Richard Park. It is chaired by the former ITV boss Sir Charles Allen.
3. Rivals (including Bauer Media, the talkSPORT owner UTV Media and Absolute Radio) argue that the deal will give an enlarged Global direct control of up to 59 per cent of the UK's £450 million radio advertising, sponsorship and promotional revenues. This, they argue, is unacceptable. They also point out that it will give the company a dominant share of commercial radio listening in Glasgow, Birmingham, Cardiff and Manchester. This, they also argue, is bad for the medium.
4. But the reaction of media agencies will have been sobering for these rival groups. The trading situation is not entirely straightforward - but, while GMG Radio directly handles all local airtime and sponsorship sales, the majority of its inventory has long been sold by Global Radio's sales division. Some agencies have been arguing that, from where they sit, the deal actually changes very little - and might actually deliver greater advertiser benefits.
5. Global Radio has now declared it will request a fast-track reference from the Office of Fair Trading to the Competition Commission, and is "confident the OFT will confirm the reference in the coming weeks". Once Global formally asks for the deal to be fast-tracked, the OFT will have around ten working days to decide if there is a realistic prospect of a substantial lessening of competition.
6. The deal-makers argue that, although there are significant areas of overlap, the assets of the two companies have geographical profiles that fit well together.
WHAT IT MEANS FOR ...
ADVERTISERS
- Many buyers have been indicating privately that they will be glad to see the back of GMG Radio. They argue that, like for like, you get better results for clients (more flexibility, better pricing, less painfully achieved) in dealing with the Global sales team rather than the GMG salespeople.
- Some buyers would go so far as to argue that radio advertising would be in a terrible pickle were it not for the leadership shown by Global. It boasts more creative solutions and sponsorship people, for instance, than the rest of the commercial medium put together.
RIVALS
- Paul Keenan, the chief executive of Bauer Media, argues that it's terribly important for the OFT to intervene. He says: "We think it will be a landmark review - and it has the potential to be a game-changer. The acceptance of a dominant media owner in one media channel would set a precedent that would have implications across the whole media landscape."
COMMERCIAL RADIO
- The relaxed response of buyers to the deal has rather sobering implications for the medium - and tends to show how far down the pecking order it has fallen. As one media agency boss puts it: "Radio companies know they can't bully us because they're often fighting for marginal budgets. They know that, if we're not happy, we can and will take the money elsewhere."