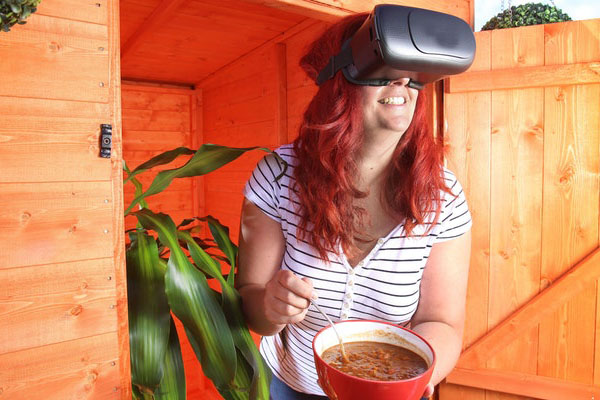 The space, created by Tiger Sheds, will feature a VR mindfulness experience for "peace and tranquillity as well as promote the idea of mindful cooking and eating".
Visitors will be asked to stir a pot of soup as slowly as possible while surrounded by binaural music, which Glorious! says "aids the mindfulness experience".
The experience is designed to show people that they can take a few moments to be mindful whatever they are doing.