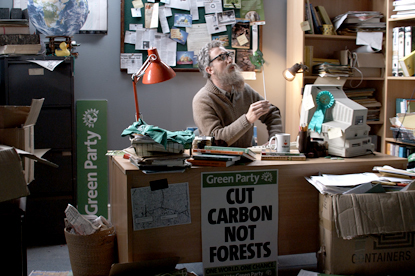 The digital ad agency's first project will be to create a party election broadcast for the European Parliament elections, which will be held on 4 June.
Caroline Lucas, the leader of the Green Party and one of its first MEPs, will feature in the TV ad.
The two-minute, 30-second film, which will air on 11 May, focuses on the theme of "thinking again", across a broad range of issues.
Tracy Dighton-Brown, the external communications coordinator on the Green Party's national executive, said: "Having worked with glue now on this fantastic new film, we're extremely confident it will play its part in delivering the success that our tireless efforts in Brussels deserve."
Mark Cridge, the chief executive of glue London, added: "It is a rare honour to work with such a dedicated and committed team of people as the Green Party."