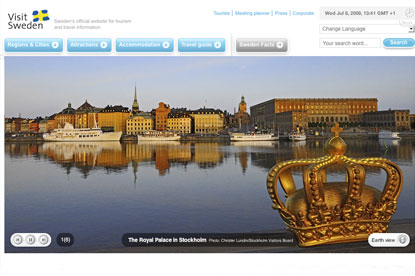 The agency has been briefed to develop a campaign to promote Skåne, the country's southernmost region, as a good value tourist destination to British holidaymakers tempted to stay in the UK during the recession.

The campaign will use social media and viral activity, in contrast to previous campaigns, which relied predominantly on online advertising. The work will aim to raise awareness of the benefits of travelling to Sweden, which include the exchange rate and competitive flights and accommodation.

The campaign is being led by a partnership between VisitSweden UK, Tourism in Skåne and Malmo Tourism.
Maria Johansson, the marketing and communications manager at VisitSweden UK, said: 'We are very excited about the new campaign, which offers an original and innovative way to attract UK travellers and drive sales to this unique region of Sweden. With competitive airfares, great value hotels and a favourable exchange rate, Sweden is more accessible than ever.