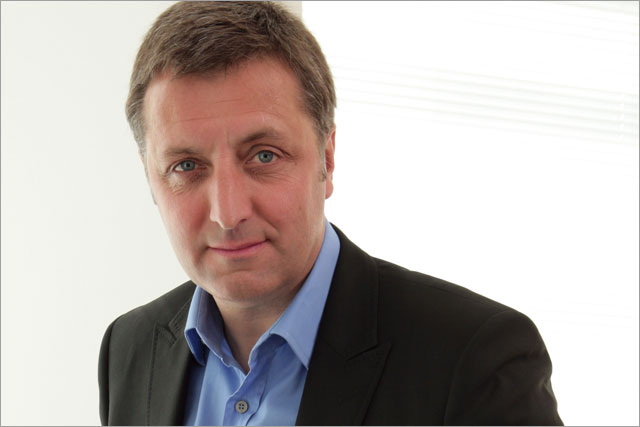 With Aegis positioned to benefit from a tailwind of digital accountability and globalisation of media buying, it is outperforming larger rivals.
Its results show underlying profits up 32.3% and for a second year it came ahead on organic growth, delivering 9.9%, which was substantially ahead of the next best performers, Omnicom and Havas, with 6.1%.
Buhlmann, who reshaped the group during the year by shedding market research division Synovate and making 18 chiefly digital and media acquisitions, was also able to point to the $3bn General Motors consolidation win as evidence of progress.
Asked whether Aegis was rounded enough compared to groups such as Publicis and WPP to develop a relationship with clients at the very top level, Buhlmann said: "Absolutely, yes."
He continued: "As evidence [there's] the win of General Motors in January this year, so absolutely what we offer is important to our clients at the very top level and we have an increasing profile of business with global and international advertisers."
The GM win is likely to see Aegis beat its $2.7bn new business record, which it equalled in 2011 with wins such as Home Depot in North America, Clarins across Asia Pacific and P&G in Portugal.
On the subject of client priorities this year compared to last, Buhlmann claimed a key change was that advertising and marketing was "less discretionary than it was" because the growth of digital had contributed to a better understanding of its accountability.
He said: "Clients are very focused on value, accountability and performance but I think at the same time there is a much better understanding of what works and what doesn't work."
Buhlmann also indicated Aegis would continue an acquisition spree that has helped make it less reliant on slower-growing Western Europe. He claimed the results show the percentage of group revenues coming from North America and faster-growing markets has now hit 50%.
He said: "We do have a strong pipeline of potential acquisition targets... there are still a number of good opportunities in digital, social and mobile, in faster growing regions and in North America."
Asked whether he was likely to step up social media acquisitions in the light of ZenithOptimedia figures showing social is attracting bigger media budgets, he responded:

"We have made some acquisitions in social. ICUC in the US and Canada was a very significant acquisition last year and it is part of the list of target areas we look at.
"We're also building some organic capability in social throughout our businesses. We see social as being of increasing interest to our clients."
Buhlmann also proclaimed himself to be optimistic on 2013, citing new forecasts from Carat of 5.8% global adspend growth for next year and 6% this year.
Follow Daniel Farey-Jones on Twitter @danfareyjones