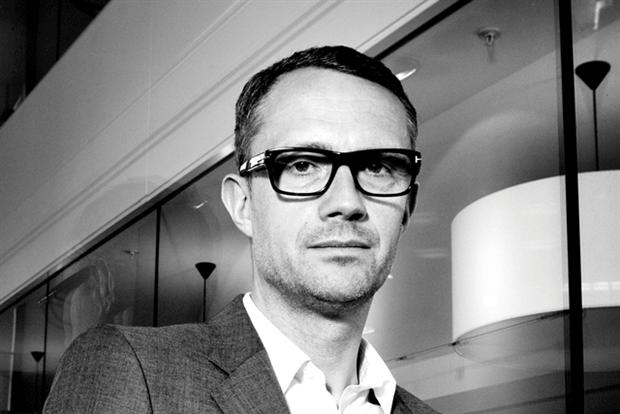 Pemsel, who was promoted to the deputy CEO role in December 2013, was talking to Marketing on the back of the newspaper group's annual results for the year ending 30 March.
Guardian News & Media (GNM) - owner of The Guardian, The Observer and Guardian.com - reported that it has cut its underlying annual losses by 27% to £19.4m, and reported a growth in digital revenue from £55.9m to £69.5m.
Return of commercial mojo
Clearly upbeat about today's published figures, Pemsel admits that in the past, GNM's commercial strategy was "lacking".
"When you've got such an editorial lead in an organisation, sometimes you struggle with understanding the role of commercial," he says.
"In previous years we've not worked hard enough to make sure we're part of the conversation to spend money. Now we are looking at 7% growth in revenue and 24% growth in digital revenues, they are very unique proof-points of success.
"We've created a completely new commercial team and are talking about trying to match commercial with editorial in terms of making money. We've got a powerful message, we've hired the right people to say it and we've got our commercial mojo back with our role in the UK advertising space. It's a hard push to ensure we're delivering, but we're relentlessly hungry."
Business confidence
It is an appetite that would be unsated were it not for a greater volume business to feed it. But Pemsel says that confidence is returning to marketing departments.
"Clients get the fact that being multi-platform and multi-channel is critical to their schedules," he says. "Also clients are being braver with briefs."
The EE-sponsored user-generated content GuardianWitness app and its seven-figure content deal with FMCG giant Unilever are prime examples of this increased bravado, he says. "It's not just that clients have more money to spend, but that they are prepared to take more innovative risks in content [and marketing comms] with consumers."
Guardian Labs
At the heart of GNM's new approach to commercial partnerships is Guardian Labs, which officially launched in February 2014, but which has existed in spirit for longer, informing GNM's recent approach to business.
"A year before we were making inroads to clients at a high level to look at innovative ideas rather than the advertorials of the past," Pemsel says. "[So for instance], EE has renewed its Witness deal with us for a second year.
"[Guardian Labs] is great for clients and industry - it's showing new ways to add value. It's about creating platforms, functionality and apps, which is far more interesting [than conventional advertising]."
Investment
While GNM reported declining losses, parent Guardian Media Group (GMG) announced a pre-tax profit hike to £549.2m, up from £25.9m last year, a figure bolstered by the group's sale of its 50.1% stake in Trader Media Group at the beginning of 2014.
Money from the divestment of Trader Media has resulted in a boost to its cash and investment fund from £253.7m in 2013 to £842.7m in 2014 - a warchest it says it will use to fund further innovations. Pemsel outlined some initiatives it would be spent on.
"One we've talked about publicly is the role of membership," Pemsel said. "We don't believe in paywalls. But in time we'll be creating membership where people pay for certain tiers of membership. Through that we're looking at the role of live events. We have audacious plans of extending [the brand] into live events."
Other areas that GNM is looking to invest in is its global presence, building on its position in Australia, where it is the "third largest quality news brand", and the US, where it has 25m unique users a month. Mobile and video are other areas ripe for investment, Pemsel says.
Marketing the Guardian
In terms of marketing the core Guardian brand, Pemsel referenced last year's "Three little pigs" campaign, as well as its marketing strategy around price rises.
"Then going forward, support will be part of global plans to understand the role of marketing on a global scales. Marketing in the States, given its size, is interesting."