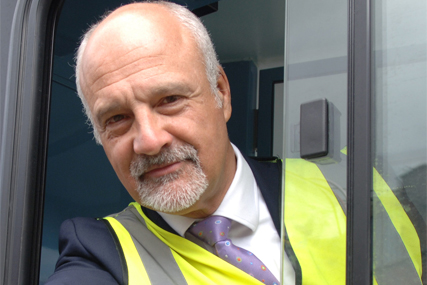 Brown has held his position as managing director of surface transport at TfL since 2006. His responsibilities include the operation of London buses and the congestion charge.
From 2003-2006 Brown was CEO of Go-Ahead's London bus business. He previously occupied the roles of managing director and operations director for London General/London Central bus company from 1999.
Ludeman has been with Go-Ahead for 15 years, where he managed the London bus division before moving across to manage the rail division. He became chief executive of the group in 2006.
Sir Patrick Brown, chairman, Go-Ahead, said: "Keith has made an outstanding contribution to the group during the past 15 years, having first established our London bus division, then going on to build up our highly successful rail business.
"Over the past five years Keith has led the company as group chief executive, successfully implementing significant strategic change.
"His extensive knowledge of the transport industry, and his hands-on leadership style and breadth of vision, have enabled the company to weather recent economic turbulence, and to emerge strongly positioned for future growth.
"I know that in David we have found a successor who has the experience and leadership skills to take the group forward. David was chief executive of our London Bus division between 2003 and 2006 – I welcome him back to the group and look forward to working with him again."
Brown will join Go-Ahead Group on 1 April next year as deputy chief executive, moving to the head of the company when Ludeman steps down on 4 July.