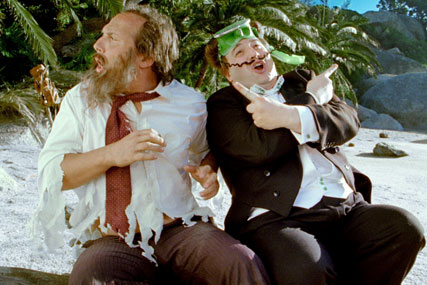 Five new TV ads, created by Siân Vickers and Chris Wilkins, which parody famous films or screen genres, will launch on Friday (2 July) during Channel 4's' Big Brother' eviction night. The campaign will roll out nationally across all commercial TV channels.
It will be supported by radio and online activity, mainly in blog format, from 3 July.
In the first ad, Compario, who is played by real-life opera star Wynne Evans, appears in a take-off of the film 'Robinson Crusoe'.
A shipwrecked castaway stranded on a desert island fishes a bottle out of the sea with his insurance renewal inside. Compario then appears out of the water to serenade him with advice and encouraging him to "Go compareeeeeee".
Another ad will place the normally irrepressible Compario as if he were in a silent film.
Gio Compario first appeared on television in August 2009. He has been attributed with boosting brand awareness by 450%.
Nick Hall, GoCompare.com's head of marketing, said: "Gio is now one of the most memorable characters on TV and, in our view, he is also one of the most effective.
"There has been no tailing off at all this year. If anything, the campaign has become even more effective, generating well over two million quotes a month consistently."
TV and radio media planning and buying has been handled by Mediaedge:cia (MEC).