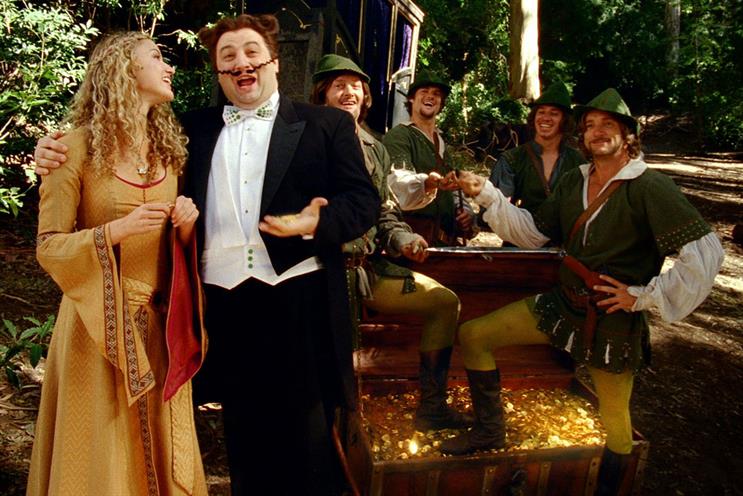 GoCompare.com managed to take both the number one and number two spot with ads created by Dare showing ex-footballer Stuart Pearce and presenter Sue Barker trying to silence Gio Compario, which recieved 1,008 and 797 complaints respectively.

Asda's "Christmas doesn't just happen by magic" ad by Saatchi & Saatchi was the third most complained-about ad with 620 complaints.
Other brands with the dubious honour of making the top 10 included Channel 4 for its promotion of documentary series 'My Big Fat Gypsy Wedding' by 4Creative and Kerry Foods for a Richmond Ham TV ad featuring nudity, which was created by Quiet Storm.
Paddy Power also appeared in the list for with an ad by Crispin Porter & Bogusky which offended the transgender community.Last year's most complained-about list was topped by retailer Phones 4U for a horror-themed ad.

Click here for full details of the ASA's annual report.
1. GoCompare "Stuart Pearce"
1,008 complaints

2. GoCompare "bazooka Sue"
797 complaints

3. Asda "Christmas doesn't just happen by magic"
620 complaints

4. Channel 4 "bigger, fatter, gypsier"
373 complaints

5. Richmond Ham "as nature intended"
371 complaints

6. Paddy Power "ladies day"
311 complaints

7. Kellog's Crunch Nut "snake"
234 complaints

=7. Morrisons "for your Christmas"
234 complaints

9. Kayak "brain surgery"
189 complaints

10. St John's Ambulance "helpless"
144 complaints