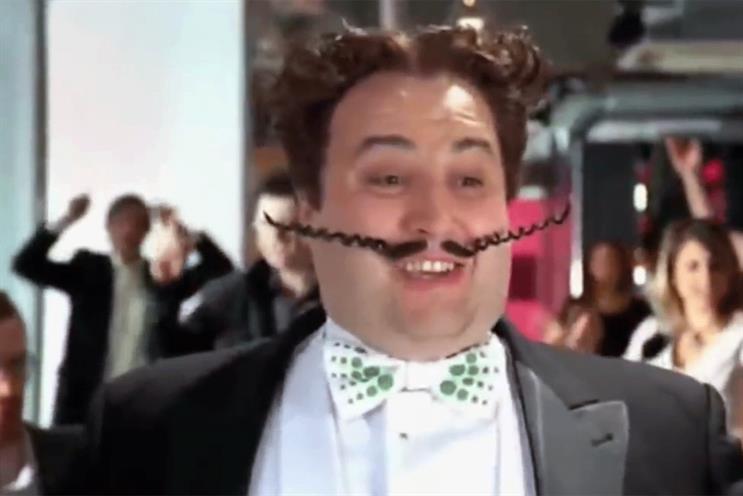 Today marks the 60th anniversary of ITV and the beginning of TV ads. MoneySupermarket's "epic strut" by Mother was voted the nation's second favourite ad they love to hate.
Cillit Bang's "bang and the dirt is gone! With Barry Scott", by JWT, took third place.
The research from JWT found 70 per cent of consumers think modern ads are more creative than in the past. More than half said ads today are more entertaining (56 per cent), funny (58 per cent), and sophisticated (53 per cent).
The survey found 63 per cent referred to ads as high quality, and 56 per cent of the 1,010 questioned agreed that "sometimes a great ad can be better than the TV programme".
At the same time, 24 per cent of respondents said that modern TV ads are more sexist, and 33 per cent referred to them as more stereotypical.
Joe Petyan, an executive partner at JWT London, said: "It's great to know the public still loves and cares so much about TV advertising.
"It's been through golden times, variable times and tough times – but it would appear consumers are enjoying what we're doing now more than ever.
"By continuing to deliver pioneering solutions in television we can continue to wow viewers and build enduring brands and businesses."