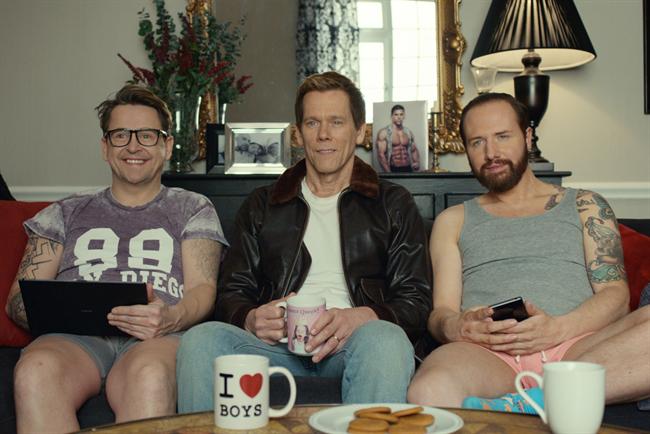 The ad by Saatchi & Saatchi London shows Bacon arriving by helicopter "with a big package" to Christopher Steed and Stephen Webb's house in Brighton. He tells them about the new EE TV box over a cup of tea.
At the end, Bacon requests Steed's pink shorts as a thank-you for his visit, and he leaves via the helicopter.
EE says it is the biggest TV campaign since the launch of the brand in October 2012.
The EE TV box allows viewers to access live and recorded Freeview, on-demand and catch-up TV across a number of devices at the same time. Customers can watch, stream or record up to four shows at the same time.
The spot will premiere today, and an extended version is available on YouTube.
Adam Chiappe created the ad. It was directed by Gary Freedman through Independent Films. MEC handled the media buying.
Spencer McHugh, the director of brand at EE, said: "The EE TV box is the perfect solution for busy households with varied tastes in TV, allowing users to watch up to four different programmes, in four different rooms, on four different devices, all at the same time.
"This is a major launch for EE and the opportunity to place Hollywood star Kevin Bacon alongside down-to-earth TV-lovers Christopher and Stephen in their now-famous Brighton home was a no brainer to showcase the benefits of this fantastic new product."