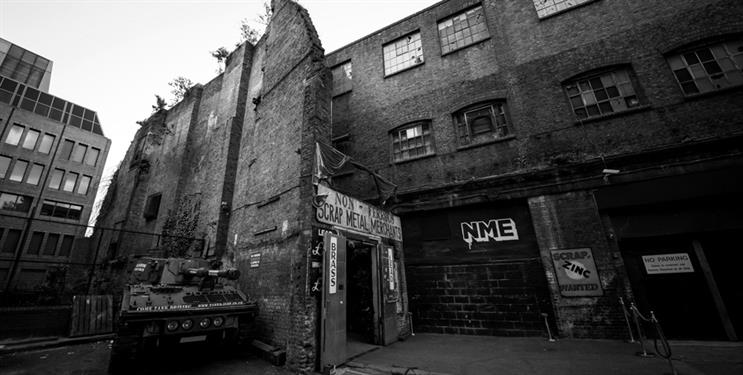 Consumers don't know what they want. If you look for patterns, chaos reigns. So, how can marketers cut through the smoke and see through the mirrors? It's simple: behavioural science.
It's a powerful weapon in a marketer's arsenal, when understood. It can fuel creativity. It can be used to understand how emotions fight rationality and the implications of this.
But for many marketers, it's a science that remains opaque and impractical – flirting between snake oil and impossible silver bullets.
Enter Campaign Underground – the anti-conference. In association with behavioural planning agency, Total Media, we'll investigate how to make practical use of behavioural science, as well as uncover what's worked, why, and – crucially – what hasn't.
This brand new series of events is designed to provoke fresh thinking by bringing together unexpected voices in unusual places.
The launch event, "Applied Captivation", takes place at the Islington Metal Works, a former industrial facility in North London, on 26 April. The unusual surroundings and challenging content presented by truly original speakers and behavioural leaders will provide an experience that anybody who attends will never forget.
Behavioural planning should be at the heart of campaigns. Not only does it enable you to circumvent the shortcomings of overly simplistic socio-demographic filters and basic usage signals, more importantly it uncovers key audience insights to inform strategy. By understanding how audiences think, feel and act, we can influence what people do. It's an essential tool for our industry.

Tom Laranjo, managing director, Total Media
To heighten the experience still further, we have teamed up with agency PrettyGreen, who will be hosting sensory experiments throughout the event, including the creation of edible delights that aren't what they seem, and an encounter with a professional mentalist.
"We're really excited to be launching a new series of events for Campaign in 2017," says Jennie Meynell, head of event partnerships.
"Campaign Underground will shed the traditional 'conference' format, presenting a chance to be genuinely inspired and surprised. With an eclectic bunch of speakers, the afternoon will provide tangible takeaways on how behavioural science can be used. We'll be hearing from TfL, Ocado, KFC, Epson, plus many more."