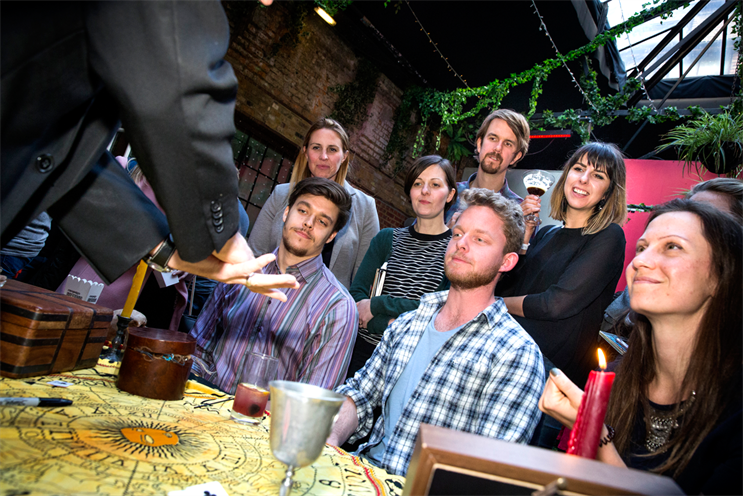 Brands crave more from consumers. Laughter, tears, loyalty – they want a real connection. So much that many are building strategies, crafting creative and risking ROI with emotive storytelling front of mind.
But how do emotions influence consumers to change buying behaviour? If an ad evokes a tear, does it really result in a purchase? How does the modern marketer measure this influence… and how far is too far?
Campaign's anti-conference Underground is back – the second edition is untangling the economics of emotion in advertising. "The Economics of Emotion", takes place at Proud Camden, a horse hospital-turned-bustling bar, on 20 September.
In partnership with behavioural planning agency Total Media, we'll investigate whether we can ease the friction between analytics and emotion – and turn intangible emotions into tangible results. A set of behavioural leaders and non-traditional speakers will provide eye-opening insights against a backdrop of unusual and extraordinary activities.
Tom Laranjo, managing director at Total Media says: "Emotions play an intrinsic part in the decision-making process: people make decisions emotionally and then rationalise them logically."
"The purpose of ads is to influence consumers and the mood they are in has a massive impact on how they process information and make decisions. As such marketers need to take a holistic approach and consider not just who will be viewing their ad, but their audiences' likely emotional state when they do, as it can impact whether they remember or like the ad, what message they take from the ad and their immediate response to the ad."
Underground's launch event in April had guests volunteer to be tattooed, encounter a professional mentalist and eat mystery delights. Campaign is teaming up with agency PrettyGreen for a second time, to give guests another immersive and sensory experience.
Sophie Millington, senior retail marketing officer at Pandora attended the event and said: "The entire event, from the moment you walk in until the moment you leave, was an experiential, insightful, educational pleasure. So different to the usual conference set up which can get a little dreary, I was engaged from start to finish with this one and could have done it all again."
Book tickets or find out more about Campaign Underground here >>>>>