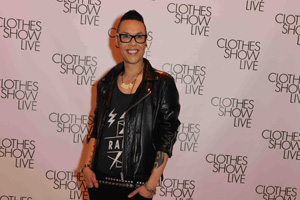 The makeover wizard will be presenting in the Fashion Theatre, as well as introducing the famous 45-minute Catwalk Showcase, which this year will feature 40 male and female models.
Fans of the flamboyant stylist will be able to pick up signed copies of his new book throughout the three-day event.
"I have always watched it [The Clothes Show] on TV, and it's an honour to be part of such an exciting event and fashion institution," said Wan.
The face of this year's show will be Storm model India Wadsworth, who is currently appearing in the new Head and Shoulders campaign.
To leave a comment register and let us know your thoughts.