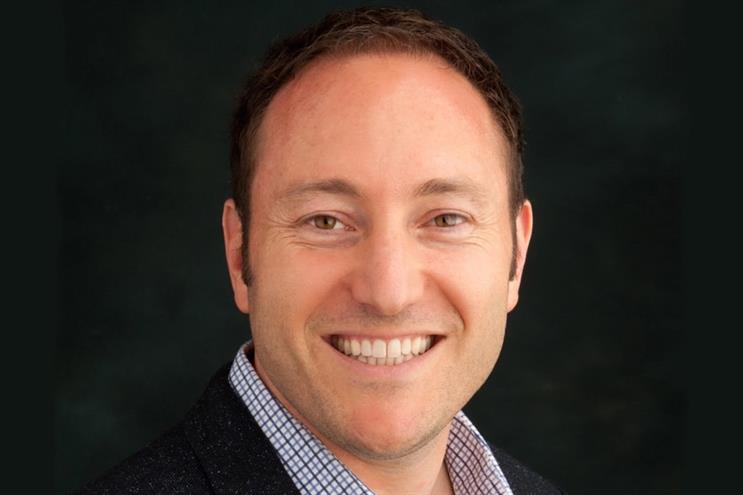 A year after its founding in 2012, GoldieBlox created an advertisement that went viral. The brand, which makes STEM-inspired toys, released a two-minute long video of three girls and their Rube Goldberg machine. While the domino effect of the complex contraption was an immediate crowd-pleaser, the real attraction was the reworked lyrics of the Beastie Boys' song "Girls," such as "You like to buy us pink toys, and everything else is for boys."
Feminists cheered. The Beastie Boys sued. And a disruptor toy company made a name for itself.
Since then, GoldieBlox has continued with this viral strategy—minus the lawsuits—with all of the creative produced by its in-house agency Goldie Studios. "GoldieBlox vs. The Big Sister Machine" mimicked Apple's legendary "1984" ad, and "Fast-Forward Girls 2015" featured young YouTube celebrities dressed up as feminist icons. The one exception was its 2014 Super Bowl commercial done by RPA as the marketer won Intuit's "Small Business, Big Game" contest.
Last year, California-based GoldieBlox hired Kenny Davis as its CMO from competitor Hasbro. The toy industry veteran, who's done stints at Spin Master and Mattel, has continued the brand's video approach but instead of focusing on one, big idea to reach parents, he's developed YouTube series targeting kids like "Toy Hackers" and the recently launched "Hack Along with GoldieBlox" and "Scrappy Robots with Simone Giertz."
"We have a proud history of putting out content on YouTube," Davis said. "What we found was that what really matters to the kids is the story. We've got our live-action Goldie, and then we're also featuring Simone Giertz. With each of them, they're showing kids things that they could do. And the authenticity of having a real person showcasing the fun of inventing is gonna [inspire] kids to create."
Campaign US spoke with Davis about why GoldieBlox has never had an advertising AOR, the future of content marketing and why it's important to target both the parents and their children.
Last week, GoldieBlox launched its first live-action, web series. How does this fit into your overall marketing strategy?
The thing about live-action is that, first of all, it's less expensive and easier to get out the door. We can do more if we're doing live-action. And then there's the authenticity of it.
To me, what's important about marketing is to get your target audience to fall in love with your brand. And the best way to do that in the kid space is to have entertainment characters that they can relate to. For us, that's creating free entertainment featuring Goldie, Ruby Rails, etc., having fun inventing, creating or what we adults call STEM. The marketing strategy is to have the kids fall in love with these characters.
You mentioned "free entertainment." Why has GoldieBlox never taken the traditional advertising route?
We've chosen to put far more money into what traditionally was called "non-media" and almost nothing into media with the idea that if the content is good enough, and it gets seeded well, it will spread.
The old model was never spend more than 10 percent, try to spend less on your creatives. It's all wasted money; the real money is in your media, your spend.
We're turning that totally on its head. Put the money into the content. If the content is good enough and you at least have some lever that you can push so that it gets out to that sort of first-level audience, they will share it, and it will get noticed.
What's your goal for GoldieBlox? Do you want to be seen as a toy or an entertainment company?
I think the important thing is to think of ourselves as a franchise company. Kids absolutely love their franchises. Kids will wake up in the morning in the bed sheets of their favorite character. They'll brush their teeth, and their toothpaste will have that character on it. And they'll play with the toys from the character, and they'll watch the YouTube series and maybe the big-budget movie. So they'll sort of surround themselves with the character they fall in love with.
We have our for-profit company and then we also have our social mission. Either way, the ultimate goal is to have kids immerse themselves completely within our brand, and the starting point was toys, which is a tool for learning how to be a creator yourself. But from the very beginning, there were books inside the box with the toy. Ultimately, the success of GoldieBlox would be the kid sort of immersing herself within the world of this character. So it's one and the same.
And there's a model out there for that. Disney has Mickey Mouse. They have a division that makes Mickey Mouse toys, they have their theme parks, they make the movies. They also license out some of the things. You would call them an entertainment company because that's what people think of first, but they actually do have a big toy division. Hasbro is thought of as a toy company but has an incredible entertainment division. They make the "My Little Pony" TV show; they make the "Transformers" movies.
I think that's just the direction that any of these multi-touchpoint brands are going, and we want to be the same model, where what's most important is that we're creating the touchpoints that kids. We're creating the character and the brand. Certain expressions we'll do in-house; certain expressions we'll license out.
In terms of advertising and content marketing, is all of that created internally?
We have worked with agencies for media buys and social media. We just don't have an AOR. You're seeing more content coming out of the in-house team, Goldie Studios. Not everyone is a full-time employee, just to be very clear, but no, we don't farm our creative out. The leadership is all in-house.
Co-founders Debbie and Beau are a husband and wife team. They really are the visionaries behind the content. We think of our content as a way of getting Debbie's voice across to the world, and Beau is wonderful at translating that to video. The husband and wife team is the voice, so we wouldn't pawn that out to somebody else. The most important thing is that we speak with authenticity, so the social media posts, the blog posts, the emails, the videos that we create, all that is in-house, so that it can be in Debbie's voice.
I think a lot of times, people on the outside will have tangential understandings of what we believe and what we stand for, but part of why we've continued to be a brand is we have a very loyal fan base. And I think their loyalty comes out of authenticity. And when we bring in people from the outside, sometimes they don't totally get the message right away, so it's nice to have an in-house team that lives and breathes it every day.
Who's your social media agency and what's GoldieBlox's social strategy?
The Burns Group out of New York City has provided us with social media creative for both paid ads and organic. We have parents and young adults who are very big fans of GoldieBlox, so what we use our social media for is to keep people inspired.
One of the big questions that we're constantly getting in different forms is, "How do I get my daughter interested in STEM?" Some of our social media is just directly being a resource for parents. Some is celebrating the, what we call the "Goldie attitude," which is that a life filled with STEM is a more fun life, and so we share the Goldie attitude as inspiration. We celebrate gender. Glass ceilings are broken; we celebrate that. And what that does is it stimulates dialogue. We have a really high engagement rate for our social posts.
How else are you marketing to kids?
We launched the two chapter books back in May. We have another one coming out in September, and we're slated to do more in the future. We've got our two YouTube series that just launched. And we recently created a paid app, a coding app, called the Rocket Cupcake, and we're experimenting with that.
This was a bit of a shift. We were thinking of apps as products, and we realized the app system is a great place to get kids familiar with the character, so we created a free version of the Rocket Cupcake app, which just came out a couple weeks ago. That features Ruby Rails, who is Goldie Blox's best friend. Through that app, she's navigating a skateboard through town to pick up cupcakes, but while she's doing it, she's learning the fundamentals of coding, which is programming a path before executing on it.
The future of GoldieBlox is about inspiring the kids. We will continue to grow the entertainment portfolio, which for me, it's all content marketing. We're in a different world where if it's a concept that's good enough, kids will find it.