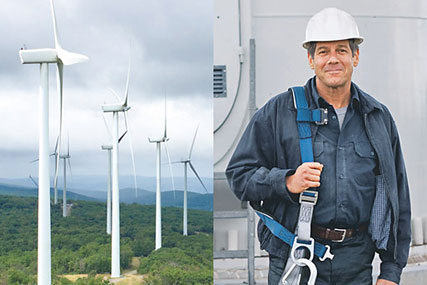 In April, the Securities and Exchange Commission alleged Goldman Sachs failed to disclose conflicts of interest concerning its marketing of sub-prime mortgage investments as the US housing market faltered.
While Goldman Sachs rejected the SEC's allegations the news sent the bank's shares tumbling 12% and led to a $550m settlement.
The ad campaign, created by WPP Group's Y&R, attempts to associate the tarnished bank with "clean" energies of the future and carries the strapline "Progress is everyone's business".
With a picture of a smiling man, a wind turbine and story of job creation, the ad describes how the firm helped an unnamed renewable energy firm find investors.
David Wells, a spokesman for Goldman Sachs, said: "We're expanding our communication to a broader audience in an effort to promote a better understanding of who we are and what we do.
"The ads show how we support our clients, including corporations, municipalities, institutions and individuals."

In the US the ads are running in the New York Times and the Wall Street Journal and will extend internationally during the next few months.
However, the campaign already has its critics and US ad veteran Jerry Della Femina, CEO of Della Femina/Jeary & Partners in New York, told Bloomberg that the ad was "too weak, too wimpy, too mealy-mouthed" and unlikely to influence those who do not respect or like the bank.