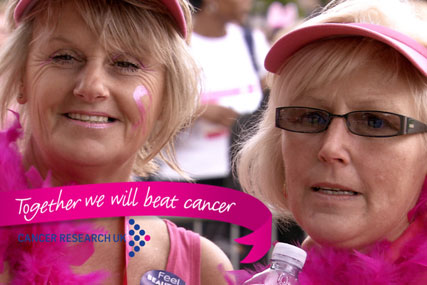 Duties on the campaign have been won in a pitch every year since 2004 by Rapp, which pitched against The Good Agency and two other agencies this time.

Rapier, TDA and TW Cat have landed a place on the roster, joining a number of agencies who already have a working relationship with the charity.

These include AMV as brand agency, Rapp, The Good Agency, digital agency Bluhalo and design agency Kennedy Monk.

Natasha Hill, Cancer Research UK's supporter marketing director, said: "Our new creative agency roster will help us to devise interesting, different ways of speaking to our existing supporters and help us engage new ones."

Race For Life events take place every year across the UK, where women run, jog or walk a five-kilometre course to raise money for the charity.