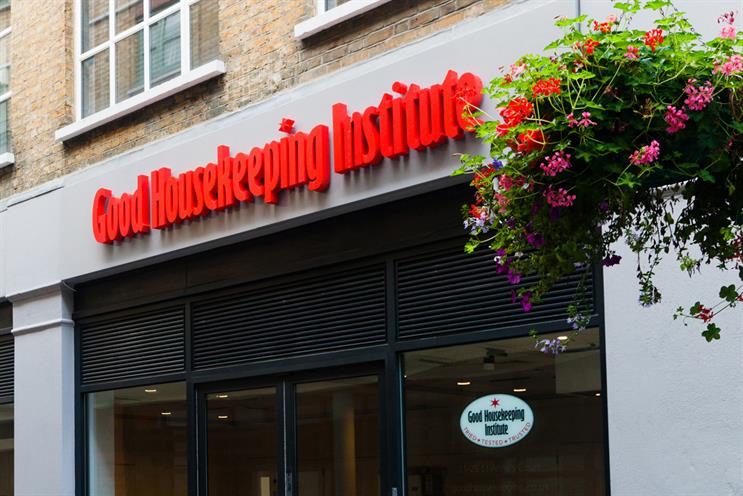 Hearst Magazines UK's venerable Good Housekeeping recently leapfrogged Condé Nast's Glamour to become the best-selling woman's title, but its ambitions do not stop there.
Good Housekeeping is one of a clutch of brands to have bucked the downward trend in print over the past decade, with average monthly sales in excess of 400,000 copies.
In a digitally led era, it's notable that sales are overwhelmingly for the print product. Good Housekeeping's website launched only in 2012 and, so far, the digital component represents less than 1 per cent of the title's overall reach, according to August's ABC figures.
Good Housekeeping readers are the squeezed middle, and useful, practical advice is timeless and invaluable in an age of austerity. The magazine's readership is older than many others, with an average age of 51, its editorial director, Lindsay Nicholson, says. Recent growth shows its appeal broadening, and the next phase will see Hearst trying to accelerate this.
The secret weapon is the Good Housekeeping Institute, revamped and available in both digital and bricks-and-mortar forms to stand alongside the print title. The hope is to have the best of both worlds – a younger digital audience plus a dedicated print audience, and one not harming the other.
"The Good Housekeeping Institute started in 1924, when Good Housekeeping was two years old. It operated out of a house in Belgravia," Nicholson explains. "As the First World War decimated the male population, we saw the changes you can see in Downton Abbey, which is set in 1924. Middle-class families lost servants, and one of the effects was that domestic appliances boomed.
Sales are overwhelmingly for the print product. Digital represents less than 1 per cent of overall reach
"Before, no-one cared if housework was hard. But when you had to do it yourself, and there was suddenly a market flooded with gadgets, Good Housekeeping decided to house-test these products."
The institute is now a showroom in Soho. Glass-fronted and modern, it looks not unlike the set of Masterchef and taps into the appeal of that show as well as The Great British Bake Off among younger people by also hosting a cookery school.
The reason for all this activity is an all-out assault on the brand probably best-known for testing. Which? has an enviable reputation as the consumer champion and has also done well over the recession. Nicholson has nothing but praise for Which?, but stresses Good Housekeeping is not copying it. She adds: "Which? launched in 1957, when we had already been testing products for 30 years."
Product tests will appear under the Good Housekeeping Institute umbrella online. Existing subscribers will have automatic access; others can pay – and this group has great potential for growth.
A 30-day trial costs £1, with quarterly digital subscriptions costing £5.99. This compares with a £1 trial, followed by £10.75 per month subscription, at Which?.
In these changing times, Good Housekeeping still represents a more genteel view, and this new activity will not damage that. But it could open up a more feminine approach to product-testing.
At 92 years old, Good Housekeeping continues to demonstrate that innovation and ambition remain deep within its DNA.