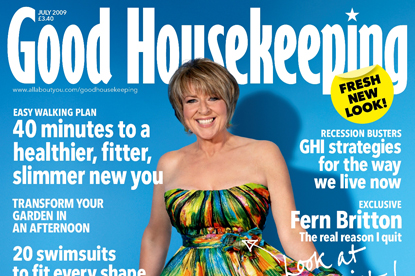 The July issue of the National Magazine Company title, out on 4 June, will be travel-sized as part of a six-month trial of the format.

The new format, which will be sold alongside the larger version of the magazine, follows a major overhaul of Good Housekeeping in April, with new content and an updated look.

This is the second time in Good Housekeeping's history that it has produced a travel-sized format - the magazine, which was launched in 1922, produced a pocket-sized format during the Second World War, due to paper shortages.

Lindsay Nicholson, the editorial director, Good Housekeeping, said: "We've come along way since World War 2, and today the demand for travel-sized formats is due to the fact that the magazines are easier to carry and appealing to travellers, rather than paper shortages."

"We're confident the smaller sized magazine will be warmly received by our readers, especially during the summer when many will be travelling on holiday."

Good Housekeeping saw a sharp decrease of 8.3 per cent year on year in the last set of ABC figures, selling 425,407 copies from June to December 2008.