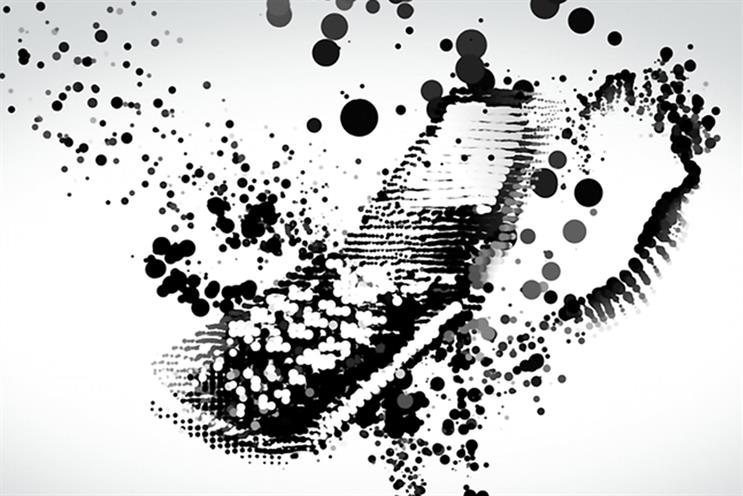 The ad industry loves making charity ads. Because no matter how excited we get about our category-defining "yellow fats" brief, we know that deep in our hearts it's not going to change the world.
But most charity ads are hated by people in the real world. They put us in an emotional headlock and pinch us until we give up £2 a month. They remind us of all the bad stuff that's happening.
We like stuff that makes us laugh, makes us nervous and shows us something new. And stuff that our friends will think is cool.
Rarely do we stumble across stuff that does some of the above but also some good in the world. Where charity ads are boring and needy, stuff like this is unexpected. It does good in a cool way. So we celebrate and share it.
People have never looked harder at the brands they champion. Good is the new sex - it sells
Stuff like this doesn't usually come from a charity – everywhere but. Stuff like this is often a collision.
Droga5's "Million" project (pictured, above) shows how good can be a powerful way to create education.
The Million was a mobile service provider playing a meaningful part in the education system. It gave schoolkids what they wanted – a free phone and airtime – in return for good grades and attendance. No ad, no website –just a massive shift in how a brand might play a role in society. Pushing things forward.
How often do we ask whether our brief to sell more mobile contracts might be best served with an education hook-up? And how do we show our clients that the noise, fame and meaningful interaction with an embryonic audience will deliver against their targets?
It's scary. It certainly isn't easy to make.
I remember the British Heart Foundation feeling sick when we made "the angina monologues". It wasn't an ad; it was our first live comedy show, raising awareness of heart disease among women.
The nausea and pain of doing something new and ambitious eventually gave way to deep joy as our first piece of theatre became programming and won a British Comedy Award because seven million people watched it on Christmas Day.
I salute any client willing to take new paths to make a difference because, when you're doing good, everyone has something to say. It takes real trust in an agency to make incredible things happen.
And it's not just the client that benefits from this; it can make an agency infamous.
The much-lauded "dumb ways to die" (pictured, below) showed us that good can win Lions as well as hearts. Its mutilated cartoon characters got our kids singing their way to school in safety. I don't know a parent who didn't talk about it, and it picked up big time – because juries, just like real people, like stuff that does good.
As long as it really did. Because, make no mistake, normal rules apply, and more.
If what you're entering is claiming to have done good, it doesn't get easier to win an award, it gets harder. Like "dumb ways to die", it had better be original, clever and crafted. And it had better be real, because everyone hates the scabby kid on a Sunday collecting for the fake charity.
Good pays (when it's really good), so why haven't more agencies paid attention? Most agencies don't think about how they might do some good, unless they are given a charity brief, which is mad considering the reach of what we all do every day: we are powerful.
What if we put good on all of our briefs? Even the ones for yellow fats. What if we paid bonuses against it?
Whose job is it to be good? Should the client demand it? Should we plan it? Should we create it? Big questions with no easy answers but, make no mistake, this is our chance. We are all the devil's children, selling everything to anyone we can – and, suddenly, we have a fleeting chance to make a difference.
Doing good is actually on people's radars, our clients' included. We have a chance to do more than sell stuff; we have a chance to matter.
Good won't be the answer to every brief, but people have never looked harder at the brands they champion – and they want brands that give a shit. Good is the new sex – it sells. That's the point. Let's make some good that shouldn't be there: a new good; a naughty good, cropping up in unexpected places, in surprising new ways.
So stop looking for a brief to do some good, and do good in every brief you get. Do good because people will share it more than your original idea, because it's the stuff that your mum will tell her friends about and the world loves brands that care.
Do good because it sells and because you should. But, whatever happens, do good differently: make good great.

Nils Leonard is the executive creative director at Grey London