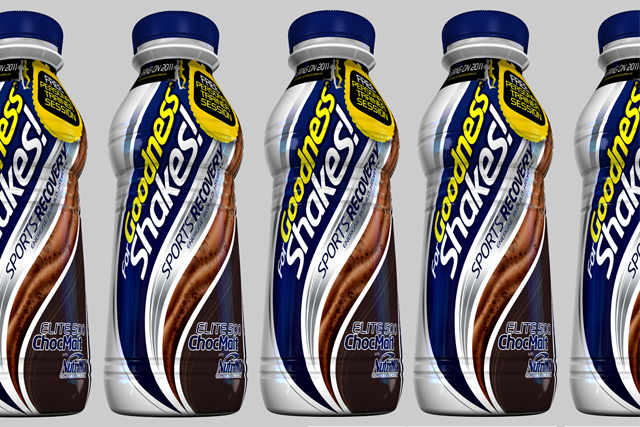 The brand is launching its biggest-ever on-pack promotion next Monday (17 January) to help consumers reach their fitness goals for 2011.
Consumers are able to book a session, worth around £40, with a personal trainer in either a gym, a public open space or at home. The session will include an initial fitness consultation, training and a list of performance goals to hit throughout the year.
Alex Brooks, marketing controller at For Goodness Shakes, said: "This looks set to be our biggest on-pack promotion to date.
"We want to inspire the nation to become more active and set their fitness goals for 2011. What better way to do this than with a personal trainer who can outline a programme tailored to the individual's needs."
Each pack contains a promotional code that must be entered on to a dedicated site. The codes are valid until June and the training session must be redeemed before December 2011.
In December 2010, For Goodness Shakes launched a £1m marketing campaign that targets regular sports players and athletes.