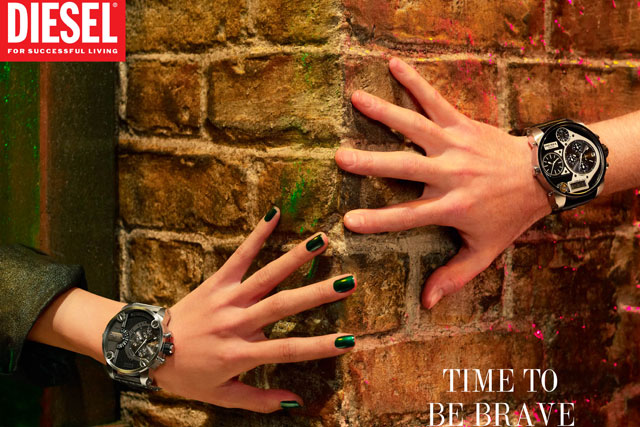 The watch brand plans to spend £1 million on UK media in the next 12 months, according to the client.
Goodstuff will work with Diesel Timeframe's creative agency Crispin Porter & Bogusky on a TV-led campaign set for June, to promote Diesel's Super Bad Ass and Megachief watches. Further TV activity will follow in the Christmas sales period.
Andrew Stephens, a founding partner at Goodstuff, said: "Diesel and Fossil are both leaders in their chosen fields so I'm delighted they've asked us to help further their success."
Last year Crispin Porter & Bogusky created the 'Days to Live' campaign, a TV spot supported by an online questionnaire that calculated how many days a user had left to live, in accordance with the Diesel TimeFrames brand philosophy, 'Time to be Brave'.
Jonathan Searle, a UK marketing account manager at Fossil, said: "It is exciting times for Fossil and Diesel Timeframes and we are very pleased to be working with such a creative and forward-thinking team at Goodstuff."