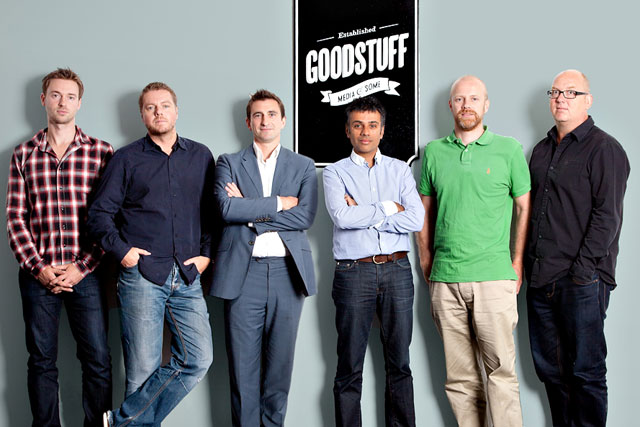 Goodstuff, which has clients including Ann Summers, Microsoft Xbox, Diesel and Madame Tussauds, becomes the first full-service media independent to launch since the7stars in 2005. As part of the move, it has hired the Bartle Bogle Hegarty strategy director, Simeon Adams, and Mindshare's operations director, Bobby Din.
Omnicom Media Group has increased its minority stake in the agency but Goodstuff has maintained its independence and will trade with media owners separately while having access to Omnicom's back-end services and systems.
Adams and Din have taken equity in the company with Adams becoming the partner, media and content, and Din the partner, investment and commercial. They join the founding partners Andrew Stephens and Ben Hayes and the partners Simon Wilden and Paul Gayfer as part of the management team.
Stephens said: "The market is ready for a credible alternative beyond the choice of 'network' or 'indie'. We aim to end this compromise with a new model agency that provides clients with the impressive resources from within Omnicom Media Group alongside the benefits of being independently owned."