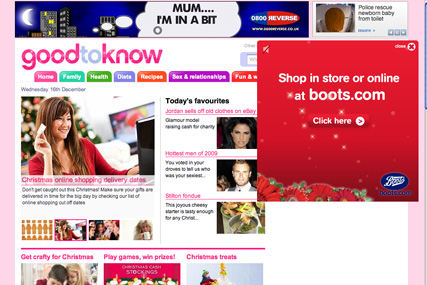 The channel boasts a number of features tailored for busy mums, including a database of 4,700 original recipes.
Goodtoknow.co.uk features content areas such as diet, food, health, games and chat.
Other features include a video section, featuring celebrity chefs presenting a step-by-step guide to creating family meals.
The channel features a "What's in my fridge?" section that allows users to input the list of ingredients in their fridges, in return for meal suggestions.
It also has a focus on interactivity, with recipe ratings and user comments, and will offer advertisers opportunities including sponsorship slots across video content.