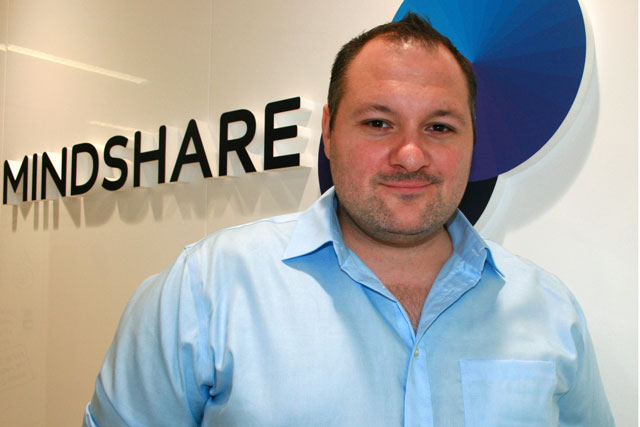 When Google+ launched into the mass market a year ago (following a field test phase that started in June 2011), there were those willing to suggest that this was all very well, but the brutal truth was surely that Google had missed the social media boat by (at a generous estimate) about four years.
And, indeed, just before the field trial got under way, the company's executive chairman, Eric Schmidt, admitted that his failure to foresee the importance of social media was the most obvious of his mistakes during his tenure as its chief executive. "I screwed up," he conceded.
Initial indications were that the new service (Google+ seems to be the company's version of Facebook, no matter how loudly it insists that it's something new and different in the social media space) was likely to be a huge instant hit - after all, it attracted 25 million unique visitors within the first month of the trial.
In February 2012, however, it found itself facing another public relations setback when comScore published figures indicating that users were spending an average of only three minutes per month on the site. There were suggestions that a large percentage of those who'd signed up rarely returned to use the service; and the notion that Google+ was "a ghost town" became commonplace among even the more thoughtful sorts of commentators in the digital biosphere.
On the other hand, no-one should bet against one of the richest companies the world has ever seen - even one that has been accused by critics of believing it has a divine right to own the future of everything. And it's certainly true that Google has wrested back control of the agenda. By the end of June this year, the company was able to boast that the service had more than 150 million active users (compared with Facebook's 850 million) and that they were spending increasing amounts of time on the site.
So it's continuing to make creditable progress. The question now, though, is whether it can do a decent job for advertisers.
One of the most innovative users of the platform, particularly from a UK perspective, is Cadbury. Jerry Daykin, the social media and community manager for Cadbury London 2012 and Kraft Foods Europe, says that, on any social platform, brands only get out what they put in. He explains: "By making a commitment to post engaging and unique content, we've been rewarded by a great response from the Google+ community.
"We're starting to see the benefits of our success on the platform, with a 7.5 per cent increase in organic traffic to the cadbury.co.uk website driven by SEO ranking increases, and a 17 per cent uplift in click-through rates on our AdWords campaigns where the G+ social extensions have been added. Google+ is still a very young platform - but, for as long as it remains central to Google's own search strategy, marketers ignore this opportunity at their own risk."
Absolutely, Paul Armstrong, the head of social at Mindshare UK, agrees; but he has some caveats. He comments: "For brands, the platform remains a slight challenge - as the user base grows, this entails more work, generating and moderating extra content. We continue to recommend that clients have a presence on Google+, provided they realise that, beyond SEO, brands must use it to create real, long-term relationships with consumers and to add value to their fans' lives and brand experiences."
However, Tony Jiang, the associate strategist at the digital agency TH_NK, has even greater reservations. He acknowledges that brands will use Google+ for the simple reason that it affects search rankings. But he adds: "For a user, though, the equation's a bit different. There are a lot of features that are a little better on Google+ than on Facebook or Twitter - such as viewing pictures, hashtags, video calling and navigation ... but there's no killer app on Google+ yet."
And Jonathan Lyon, the head of strategic insights at Wunderman, also suggests that it still has much to prove - though its growth to date has to be applauded. He says: "We've seen an increasing number of brands create Google+ pages, with Visa recently entering the fray. Of the top 100 brands, 75 per cent have brand pages as compared to 90 per cent on Facebook and 80 per cent on Twitter."
And yet, he argues, question marks remain about engagement. He concludes: "How many users are active and engage regularly, particularly around brands? The numbers pale in comparison to Twitter and Facebook ... Brands need cogent reasons if they are to support another platform." YES - JERRY DAYKIN, social media manager, Kraft Foods Europe
"To date, we've used it primarily to activate Cadbury's London 2012 sponsorship. The opportunity to reach almost 2.5 million consumers, on a platform where other sponsors have had little or no voice, has been a great differentiator for the brand."
YES - PAUL ARMSTRONG, head of social, Mindshare UK
"It is intricately connected to the world's most-used search engine and its integration with other Google properties promises future developments that will interest not only consumers but also businesses."
MAYBE - TONY JIANG, associate strategist, TH_NK
"Google+ hasn't tipped the cost-benefit scales to make it attractive for most users to go through the enormous hassle of setting themselves up on a new network. There is hope, though."
MAYBE - JONATHAN LYON, head of strategic insights, Wunderman
"Key questions remain. How many users are active? Are people finding more relevant search results or sharing more YouTube videos? When these questions can be answered more fully, we're likely to see a greater interest from brands."