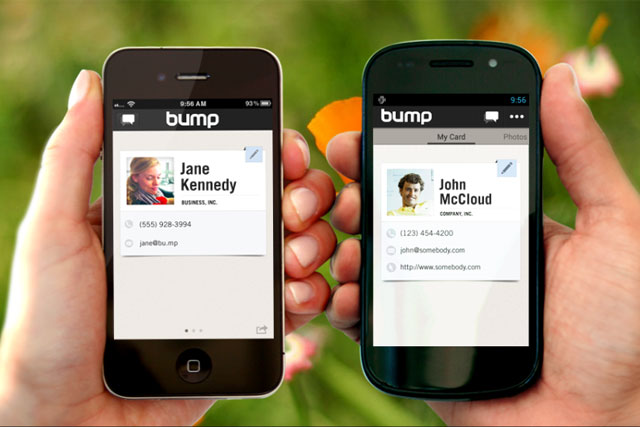 The acquisition was revealed by David Lieb, Bump chief executive and co-founder, on the company's blog and comes as Apple turns its attentions to a competing technology called Bluetooth Low Energy.
Bump was a popular app among iPhone owners due to Apple phones not having any NFC technology, which enables the sharing of information by touching phones against sensors.
Apple is rolling out a service called AirDrop to its new iOS 7 operating system, which uses Bluetooth to "quickly and easily share content with people nearby".
The new iOS operating also includes an iBeacon feature that allows small wireless sensors to be placed in any physical space to transmit data to the iPhone using Bluetooth Low Energy.
Owners of iPhones will consequently not need to install Bump on their phone to transfer information between devices easily.
Bump explains on its frequently asked questions section that its technology used the phone's sensors to "feel" a bump and send information up in the cloud, with an algorithm determining the device the information should be transferred to.
Google has traditionally focused on NFC technology for transferring information on Android phones, but its acquisition of Bump appears to show it is moving away from its reliance on NFC.
In the blog post announcing the acquisition, Lieb said: "We strive to create experiences that feel like magic, enabled behind the scene with innovations in maths, data processing, and algorithms.
"So we couldn't be more thrilled to join Google, a company that shares our belief that the application of computing to difficult problems can fundamentally change the way that we interact with one another and the world."