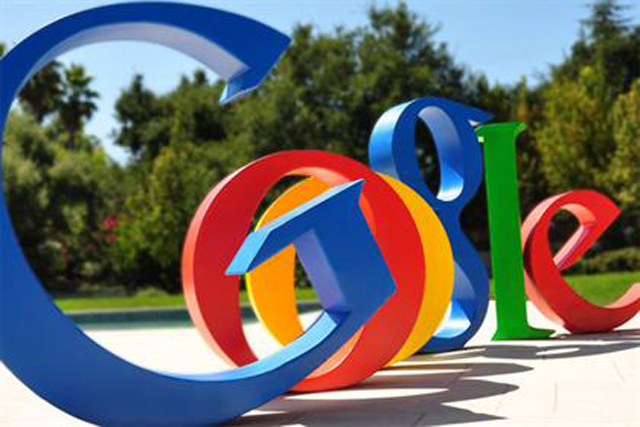 Overall, parent company Alphabet's fourth-quarter revenues totalled $32.3bn, up 24% year-on-year resulting in an operating income of $7.7bn.
However, the final balance sheet for the quarter shoes a net loss of $3bn. This is due in part to increased spending in research and development as well as marketing of Google's new range of hardware products. The company also incurred a one-off additional tax expenditure of $9.9bn due to the Tax Act which was enacted on 22 December 2017.
Alphabet also factored in a $2.7bn anti-trust fine it levied by the European Commission in its full-year statement.
Overall, for 2017, Alphabet made $110.9bn in revenue, up 23% year on year with an income before income taxes of $27.2bn and a net profit of $12.7bn.
Alphabet did not split out Google's total ad revenue for the year in this financial statement, but by adding up the advertising revenues reported for each quarter of the year, Google made $95.4bn in advertising in 2017, 20% up from 2016.
Of this, eMarketer estimates that YouTube's net ad revenue grew 17% to reach $9.13bn worldwide indicating that the year's brand safety row appears to have had no significant impact on the platform.
"Our full-year operating income growth continues to underscore our core strength, and on top of this, we continue to make substantial investments for the long-term in exciting new businesses," Ruth Porat, chief financial officer of Alphabet, said.
Increased investments
In the past year, Alphabet has substantially stepped up its expenditure in research and development, increasing 20% year-on-year to $16.6bn.
Its sales and marketing spend likewise grew 22% to $12.9bn as it stepped up promotion of its Made by Google products which included the Pixel 2, Google Home devices and Chrome notebooks.
Further, Google recently closed a $1.1bn deal to secure HTC's assets.
While so far, Google's other bets returned only a relatively modest revenue of $409m in the three months ended 31 December 2017, analysts are confident that its investments will bear fruit in the long term.
One investment that is paying off for Google are its cloud services. During the company's earnings call, chief executive Sundar Pichai disclosed that it was bringing in $1bn a quarter. Pichai added that since 2016, the number of Google Cloud clients worth more than a $1m had tripled.
"Other Bets were up 56%. YouTube, programmatic activities, Cloud and hardware businesses were cited as among the key sources of growth," Pivotal advertising senior research analyst Brian Wieser commented. "Overall, we are interpreting the quarter's results favorably if only because they were ahead of our conservative expectations."
Google appears better positioned than Facebook in many ways, Wieser continued. "For example, increasing reliance on AMP (accelerated mobile pages project) by publishers in lieu of Facebook's Instant Articles ties publishers more tightly to Google and provides Google with more data."
Wieser also noted that search was more or less immune to the impact of GDPR in the coming year, and that Google's increasing bets in martech – as illustrated by its recent integrations with Salesforce.com – position the company as a "relatively immovable and dominant company in the sector".