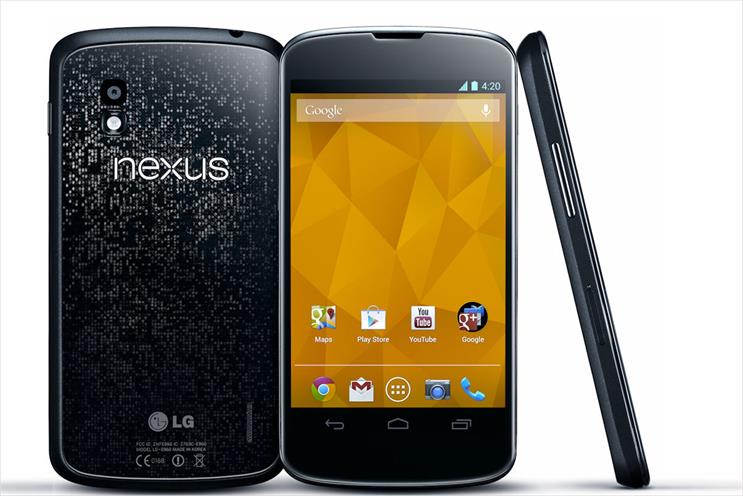 The Nexus 4 device, which is manufactured by LG, has helped LG hit a 4.3% share of the market for the three months to February, with Kantar Worldpanel ComTech claiming the market share was "almost solely driven" by Nexus 4 sales.
The news of LG riding off the back of the Google brand comes despite LG investing £5m in a campaign last year to revitalise its mobile proposition with activity pushing the LG-branded L-Series and LG Optimus 4X HD smartphones.
The campaign was led by Stephen Gater, who was handed responsibility for marketing of the brand'' mobile division in November 2011 after driving growth of LG's television market share.
Gater has since left to take up a marketing directorship at Dell UK and was replaced in February by Carolyn Anderson who was previously head of channel marketing and partnerships at Samsung Electronics UK.
Dominic Sunnebo, global consumer insight director at Kantar Worldpanel ComTech, said LG's share of the market had grown by 4% year on year over the past few months, leading to a "more competitive manufacturer dynamic".
Sunnebo added that HTC's share was "beginning to edge up again" due to good sales of the HTC One X+ and HTC 8S phones.
Samsung is still the smartphone brand that dominates the UK market with a 36.2% share, with Apple trailing in second position with a 29.0% share of sales in the three months to February.
Follow @mattchapmanuk