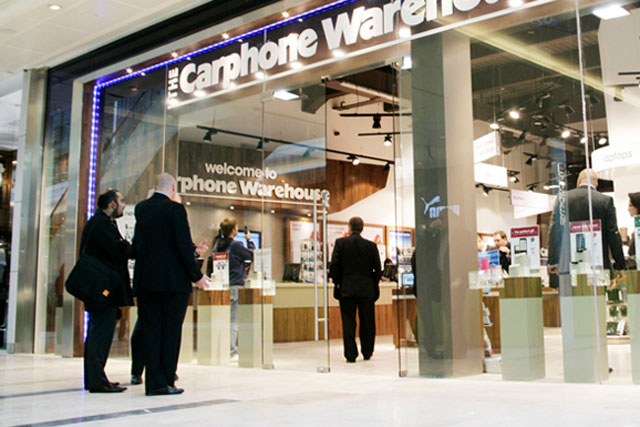 Total mobile search volumes increased by 29% compared to the first quarter of 2010, but mobile retail search traffic, logged separately, rose by 181%.
Mobile searches accounted for 11% of total retail searches over the quarter. Data tracked provides the most popular search terms, growth, comparisons of retailers, geographical breakdown and cross-country searches.
Multi-channel retailers recorded a 42% year-on-year increase in searches, compared with 19% for pure online retailers.
Overseas customers using UK sites also increased, by 27% compared to the same quarter in 2010, and the figures suggest this could be an important area for growth as sterling remains under-valued. The number of UK consumers looking at overseas websites grew by 21%.
The Greater London area accounted for 46% of all retail searches.
Stephen Robertson, director-general of the BRC, said: "Online is the fastest growing part of retailing. We need to better understand that development and what's driving it. Despite any short-term effects from weakening consumer confidence, what stands out here is the fundamental strength of the growth of online retailing.
"A 29% increase in retail searches in a year is a huge increase in potential shoppers. The star performer is mobile. A three-fold increase reveals customers are taking to smartphone and tablet shopping very rapidly. The rise of mobile use to one in ten searches sends a valuable message to any forward-thinking retailer that doesn't yet have an m-commerce platform.
"The figures show, British retailers are very good at selling online and winning business from all parts of the world. What we need from politicians, UK and European, is a regulatory environment that helps that develop further."
Google published the top 10 retail search terms for the first quarter of 2011:
Boots
Dresses
Fancy dress
Beds
Kitchens
Curtains
Sofas
iPod touch
Amazon kindle
iPod nano
The results will be the first in a series of quarterly figures published by the BRC and Google.
Peter Fitzgerald, retail director at Google, said: "The launch of the Online Retail Monitor (ORM) marks a big step in understanding online consumer behaviour across retail categories.
"The report provides key insights into some important online trends, including the most popular products consumers are searching for and the varied rates at which multi-channel and pureplay retailers are growing online. We hope that it will provide retailers with an up to date snapshot of the ever-changing digital retail marketplace."