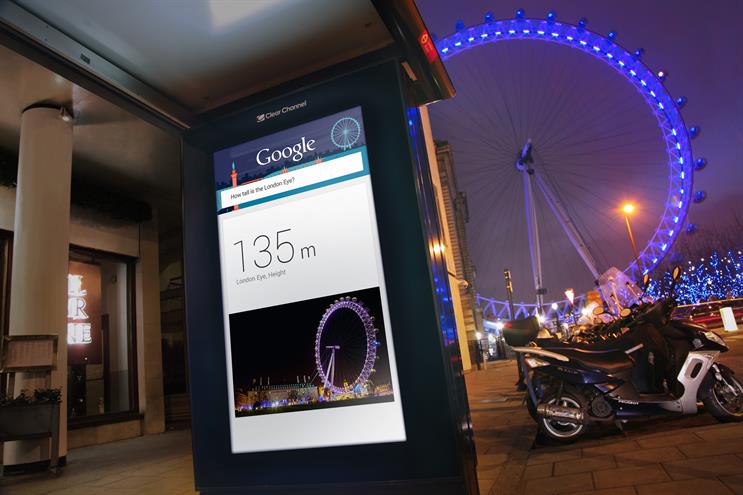 As part of a pilot scheme, called "Google outside", the technology giant has put display screens that provide information on local tourist attractions and businesses, among other things, across 160 locations in London - 100 bus shelters and 60 tube stations.
The screens adapt existing Google Now technology – which is used in smartphones – to provide people with information about their location, taking into account things like the weather. For instance, on a rainy day, the billboards might provide information about a local cinema.
R/GA London worked with Google on the concept behind the pilot and its execution. The media agency was Manning Gottlieb OMD. The bus shelter media is sold by Clear Channel UK, while CBS Outdoor manages sales for the London Underground.
A spokeswoman for Google described the initiative as "screens that will anticipate people's needs and make their lives easier" and added that no plans had been put in place for rolling the screens out permanently.
She added that a spokesman for Transport for London has described Google Outside as the most innovative campaign ever run on its placements.
The campaign is live from this week.
This article was first published on Campaign