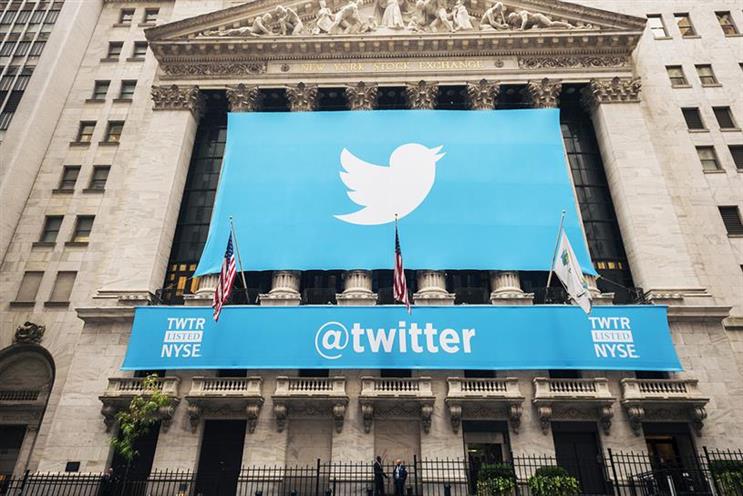 The future of Twitter and whether Google should buy it is a topic that keeps coming up when industry folk chew the fat.
There has been speculation about Twitter's survival as an independent company for at least six months, since the site admitted user numbers had hit a wall and Dick Costolo agreed to step down as its chief executive.
Revenues have continued to rise, jumping 58 per cent in the third quarter to $569 million. But, interestingly, the UK no longer accounts for one-tenth of global revenues.
The fear on Wall Street is that Twitter is struggling to attract new users because it isn't intuitive enough and lacks a range of products and services, despite the recent launch of Twitter Moments, which curates the best Tweets on a topic "in the moment".
Re-appointing the co-founder Jack Dorsey as its chief executive while he remains the head of his payment app company, Square, is seen as another red flag.
Google's problem is that Google+ has failed to succeed in the social space. YouTube is a video juggernaut but lacks the personalisation of Facebook, whose own video offering is rapidly catching up.
So, armchair critics say, a sale of Twitter to Google would solve both companies' problems. Google's recent decision to integrate Tweets into search results hints at their growing closeness.
What's more, Twitter's co-founder Evan Williams sold his previous business Blogger to Google and its new chairman, Omid Kordestani, is also an ex-Googler.
Then there's Google's new holding group, Alphabet, which could reassure Twitter's board that the site would not lose its independence.
However, others are more doubtful. Twitter, with 300 million users, looks modest next to Facebook (1.5 billion users), WhatsApp (900 million), Instagram (400 million) and the fast-growing Snapchat. Furthermore, Google has had plenty of opportunities to get the cheque book out before now.
In the end, perhaps what unites Google and Twitter most is their shared fear of Facebook and its founder, Mark Zuckerberg, who tried to buy Twitter twice, according to Nick Bilton's book Hatching Twitter.
No
Mimi Turner, marketing director, The Lad Bible
"It doesn't solve the problems of either business. Having failed to ignite in social, Google needs a platform showing aggressive growth, particularly with younger audiences. Snapchat would be a better option, if it were for sale."
Yes
Mark Borkowski, founder, Borkowski.do
"Twitter stopped asking what's on our mind a long time ago and other channels have since made social networking more commercial. For Google, the channel helps reclaim an online space that Google has been retreating from."
No
Pedro Avery, chief executive, Arena
"It would be a distraction for Google, which has a much more urgent agenda – to develop its video proposition. Google has a good chance of gaining market share from TV. As for Twitter, it needs to examine its value proposition."
Maybe
Ian Maude, head of internet, Enders Analysis
"Ditching Google+ underlined Google's weakness in social. Buying Twitter would address this to some extent but wouldn't solve the core problem. The main benefit would be to stop someone else getting their hands on it."