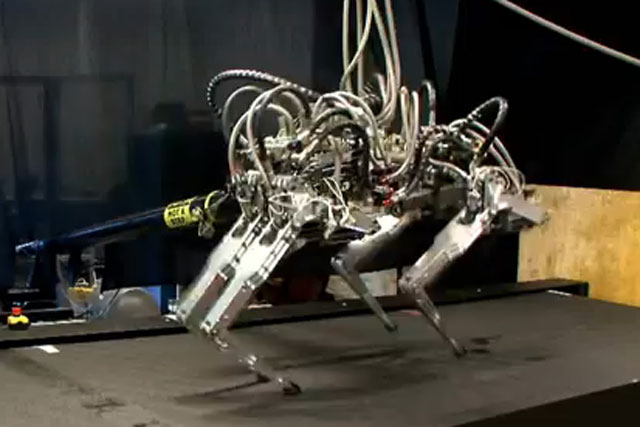 The New York Times reports it is the eighth robotics company Google has acquired in the past year under a push being led by Andy Rubin, the executive behind the development of the Android operating system.
Google has not yet revealed how it plans to use its robotics division, but The New York Times predicts Google could be working on autonomous systems for warehouse work, package delivery and even care of the elderly.
Google's acquisition of Boston Dynamics comes after Amazon revealed it was testing drones to deliver packages as the world's technology giants work on even more outlandish projects.
Boston Dynamics was founded by Marc Raibert, a former professor at the Massachusetts Institute of Technology (MIT), and has previously focused on military projects.
Robots it has created include Cheetah, the "fastest legged robot in the world", which can move quicker than 29 mph and smashed the previous record of 13.1 mph that was set in 1989 at MIT.
Shortly after being founded in 1992, Boston Dynamics carried out consultancy work for Sony on consumer robots including the Aibo robotic dog, but it primarily works for military organisations including Defence Advanced Research Projects Agency and the US Army, Navy and Marine Corps.