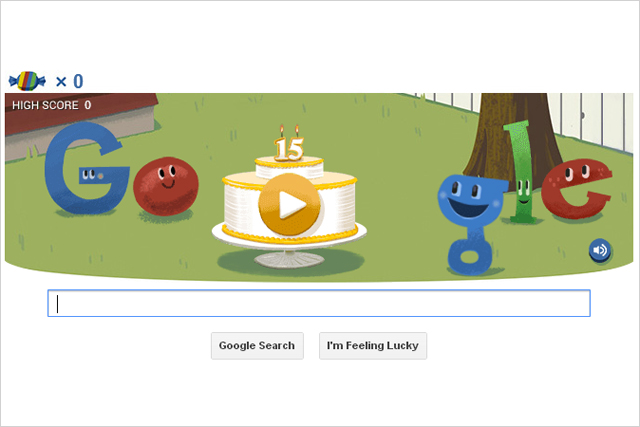 By hitting the space bar, people can make a blindfolded "g" hit a swinging star-shaped piñata, while the other letters in Google's name watch with glee.
The Google Doodle can be played here.
In addition, Google has re-created the look of the site from when it launched in the late1990s, which can be seen by searching "Google in 1998".