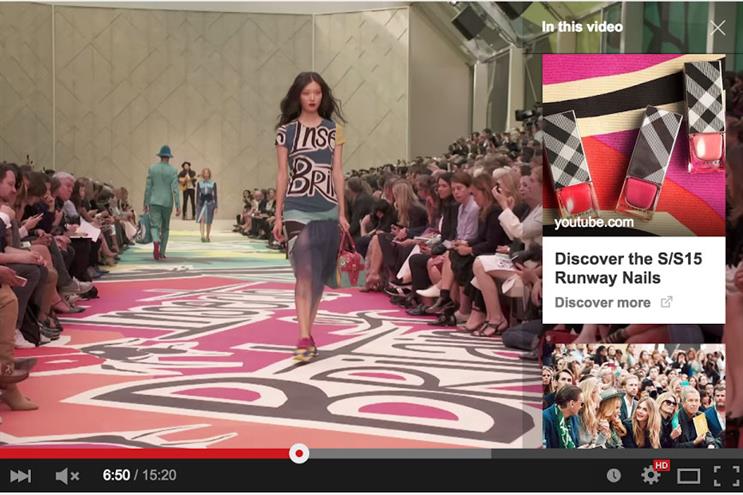 The launch coincides with the five-year anniversary of TrueView, a feature that advertisers are only charged for their ad when a user chooses to watch it for longer than 30 seconds. Users can opt to skip the ad.
The "info cards" are rectangular boxes that appear on the screen when someone is watching an ad, and are automatically formatted to fit mobile screens.
Currently brands can make use of a smaller link, or annotations, towards the end of a video however this is not formatted for mobile devices. The info cards are larger than the annotations and feature an image.
The advertiser can choose at which point during the ad to display a watermark which viewers can click on to display the cards. Brands will also be billed when a viewer shows an interest in the info cards.
Google said the cards will allows advertisers to offer more of their videos to viewers or connect them to the brand's website.
Derek Scobie, the head of YouTube propositions for Northern and Central Europe at Google, said: "In the past we used annotations that sat over the video and they did not look very pretty.
"With the info cards we are trying to solve the problem about cross-screen applicability. The info cards create valuable action for brands."