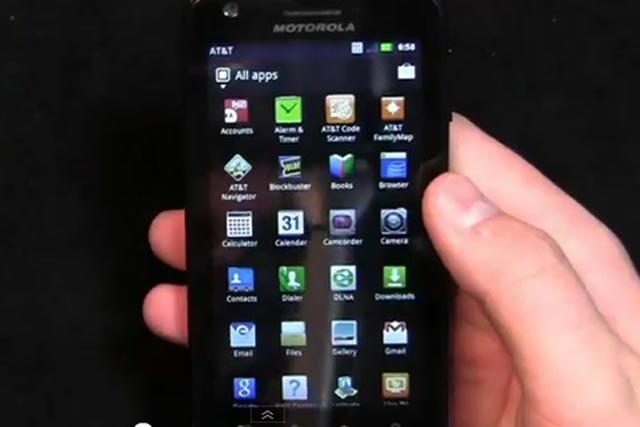 Announcing the news yesterday Larry Page, chief executive of Google, said the purchase of Motorola would "supercharge the entire Android ecosystem".
It has been widely speculated that the deal, which is subject to regulatory approval, was mainly about Google acquiring Motorola's trove of patents, estimated at around 17,000.
In July, Google lost out to Apple, Microsoft, Sony and Research and Motion in an auction for Nortel's patents, but yesterday's deal with the Motorola will see it pick up three times as many patents.
Chris Bourke, head of mobile at MPG Media Contacts, said that patents were the primary reason for the deal.
He said: "Patent issues are something Google had overlooked in getting Android to market and it has had to pedal back
"This is a strategic defensive move by Google, as Android is a keystone in its current strategy."
As well as acquiring patents, Motorola's manufacturing heritage will help Google bolster its Android product, according to Ilicco Elia, head of mobile at LBi, who said: "Motorola could help Google gain insight into building phones, which will help it enhance its operating system."
Ben Jones, head of technology at AKQA, said that bringing hardware into the business alongside software would help Google deliver an " end-to-end experience" like Apple's, which could be "very powerful".
Last week, Gartner published research that showed Android had doubled its share of the smartphone market and had overtaken Nokia's Symbian as the most-installed operating system in smartphone devices, backed by manufacturers including Sony Ericsson, HTC and Samsung.
Google stressed that it planned to keep Android as an open ecosystem and these smartphone makers yesterday released quotes supporting the deal.
However, Jones said: "With the purchase, Google stands to alienate existing partnerships and if I were a manufacturer I would definitely be feeling frustrated by this."
He added that he did not think Google would keep the companies separate for long, and the move could possibly see Microsoft buying Nokia.
Carl Uminski, chief operating officer at mobile marketing agency Somo, said this move "changes the battlefield of mobile" as Google moved into mobile devices, tablets and set-top boxes.
He said that Google had an advantage over Apple because at its core it was a marketing services business with hundreds of thousands of advertisers who engage and transact with the company daily.
Uminski added: "With this huge advantage, Google can now own the advertisers' entire ecosystem, from the handset, the set-top, all the way through.
"Although it won't say so, Apple has to be a little worried about this move as, at the heart, they are not a marketing services business and are 10 years behind Google in building these relationships,"