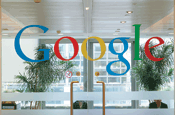 Research released today by US internet marketing firm Efficient Frontier showed Google's share rising to 86.7 per cent during the period.?

This was up 1.1 percentage points over the second quarter of the year.

James Beriker, president and chief executive of Efficient Frontier, said: "Our data shows that search engine marketing continues to be a highly productive direct marketing channel for advertisers, even in challenging markets."

Yahoo's share of the UK market during the quarter was 9.6 per cent, with Microsoft Live getting 3.6 per cent.

In the US, Google's share was 71.4 per cent, and in the rest of Europe it was 92.5 per cent.