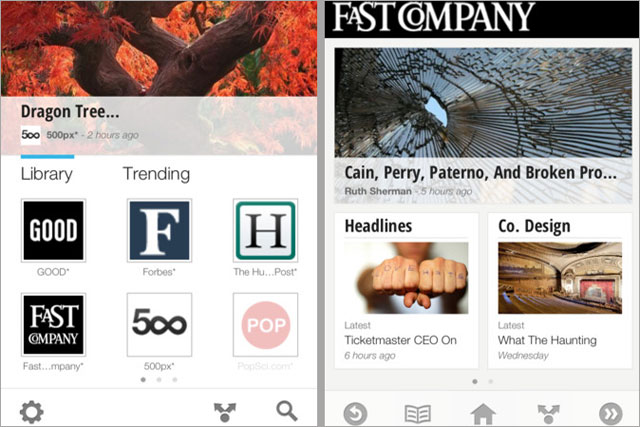 Other UK publishers to make their content available through Google Currents include The Independent, the London Evening Standard, Metro, ShortList magazine and mothers' forum Mumsnet.
As of 6pm last night people can download Google Currents through Google Play (previously known as the Android Market) and the Apple App Store and then subscribe to receive updates from a range of publishers.
New content is only downloaded when a user opens a Google Currents edition, saving battery and storage. Users can also choose titles to read offline.
Now magazine's Google Currents edition will include breaking news and gossip about celebrities, style advice, videos and picture galleries while the NME version will have live music news, reviews and gig updates.
NME and Now are keen to position themselves as multiplatform brands as their print circulations decline. Both print magazines both reported double-digit declines year on year in the latest figures from the Audit Bureau of Circulations.
Emily Hutchings, publishing director, NME, said: "On NME we're constantly striving to make our services more innovative, more powerful and more usable.
"Google Currents is yet another way in which our audience of avid music fans can connect with their favourite music brand, keeping them up to date with everything that's happening in live music on a daily basis."
Google Currents launched in the US in December 2011.
Follow Maisie McCabe on Twitter @MaisieMcCabe