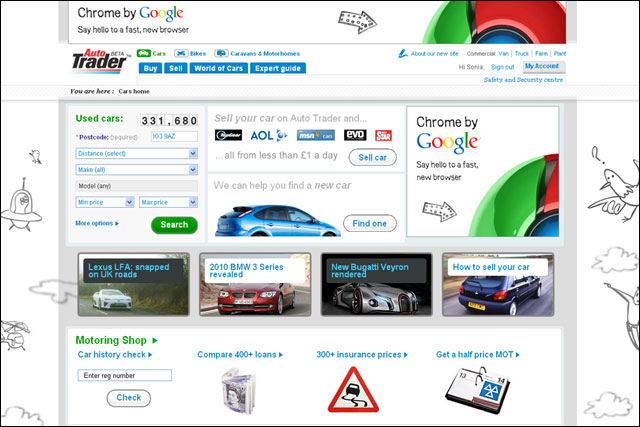 The issue arose after social video-sharing company Unruly Media paid bloggers to promote a video for Google's Chrome browser.
However, at least one of the bloggers added links to places where the browser could be downloaded, flouting Google's Webmaster rules about paid links.
The internet giant said in a statement it was taking manual action to penalise Chrome in its PageRank for 60 days, adding Google "should be held to a higher standard" than other companies.
A Google spokesman said the violation was due to unauthorised actions taken on its behalf by its digital media-buying agency.
The agency, Essence Digital, which acted as an intermediary between Google and Unruly Media, has issued a statement apologising, saying Google "clearly didn't authorise this".
Essence said Google never approved a sponsored post campaign and only agreed to buy online video ads.
The statement added: "In this case, Google were subjected to this activity through media that encouraged bloggers to create what appeared to be paid posts, were often of poor quality, and out of line with Google standards."
Scott Button, chief executive of Unruly Media, said in a statement yesterday (3 January): "Obviously, this is not an outcome Google desired or one that they asked for. We take our share of the blame for that."
He added that the company, which pays bloggers to talk about videos, could "easily configure a campaign to avoid this outcome".
Last April, Google introduced its an update to its search algorithm, dubbed Panda, to promote premium content higher in its natural search rankings, over spam content.
The news comes as Google faces intense scrutiny from the European Commission over claims that it demoted rival companies in its search rankings.
Follow Sarah Shearman on Twitter @Shearmans