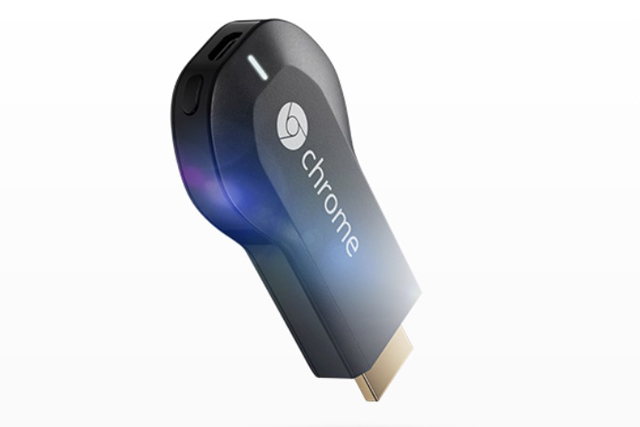 The Chromecast is now on sale in the UK at retailers including Currys, PC World and Amazon for £30, significantly undercutting Apple TV , which costs £99.
Google Chromecast, which has been available in the US since July last year, is similar in size and shape to a USB memory stick, but features an HDMI connector that plugs into the HDMI port on a TV. Once plugged in, content can be streamed from the internet via Wi-Fi.
UK consumers will be able to stream content from the BBC's iPlayer, Netflix, YouTube and Google Play, with Google saying that it will add content from more partners in the future. There are some notable omissions, including Amazon Prime Instant Video, which replaces the LoveFilm Instant service.
Chromecast is operated via a user's mobile, tablet or PC via a specific app, such as iPlayer.
Mario Queiroz, vice-president of product management for Chromecast, said: "Chromecast will keep getting better.
"We recently opened up Chromecast to developers, and, in a few short weeks, more than 3,000 developers worldwide have signed up to bring their apps and websites to Chromecast. You'll soon have more TV shows, movies, videos, sports, music and games to choose from."
The Chromecast has sold more than one million units in the US since its launch in July 2013.