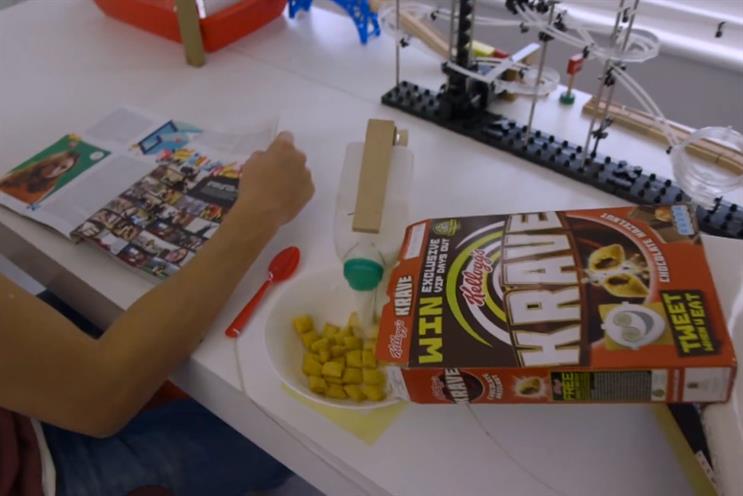 Google's YouTube is trying to tempt brands with a shortcut to mass audiences and a stairway to the stars by providing advertising opportunities around a new generation of online celebrities.
A number of young personalities have shot to fame through their own YouTube channels, including the British newcomers Caspar Lee and Jacksgap.
Lee has created the "selfies with strangers" film to celebrate O2's 4G launch, which garnered more than 600,000 views. Jacksgap – the story of what the squeaky-clean Jack gets up to in his gap year with his twin Finn – created a video that involved building a "cereal feeding machine" for Kellogg's Krave, which notched up 1.5 million views.
Google's Brandcast event on 8 October provided another showcase for advertisers looking to benefit from collaboration and, increasingly, agencies are finding a role in the process.
The sponsoring of live streaming is a growing part of YouTube's armoury after the Olympics and the Red Bull Stratos jump. On the advertising front, it continues to promote mobile and its TrueView format, which allows users to skip ads. The news here is that not everyone is skipping – 15-45 per cent of YouTube viewers let the ads play, depending on the creative and the video.
Brands can also create their own channels. The O2 GuruTV channel is often held up as a successful example of a brand tuning into the YouTube phenomenon. Some of its mobile phone review videos attract hundreds of thousands of views.
Media agencies are starting to agree such channels are well-placed to help brands rise to the YouTube challenge. ZenithOptimedia has teamed up with YouTube and Google's Wildfire to create VideoLab, a service that offers advice to brands on building their content strategy.
Mark Waugh, the chief executive of ZenithOptimedia's content unit Newcast, says VideoLab offers brands a chance to move their thinking on from simply buying media space in different channels to having a content strategy. "They need to consider which content territories or themes they should operate in and earn permission to play in, and whether they should create original content or partner with others," he says.
VideoLab will offer advice and workshops in sessions to be held in YouTube's New York and London offices. They will provide brands with a video content "health check", give insights drawn from data to build content planning and scheduling, help with commissioning and production, give access to YouTube content creators and channel founders, and provide advice on creating a social video strategy that meets business objectives.
Chrissy Totty, the digital content manager at Vizeum, says: "We are connecting our clients with YouTubers to help develop specific content as they offer a fresh, different perspective and a fan base leaning forward to see the next bit of content. The media plan is built around amplifying this content and earned conversations."
Online video advertising can still be seen as hit and miss, but a well-constructed content strategy can give brands a chance to stand out on YouTube, which attracts more than one billion viewers a month.
The opportunities for agencies to help brands collaborate are growing.